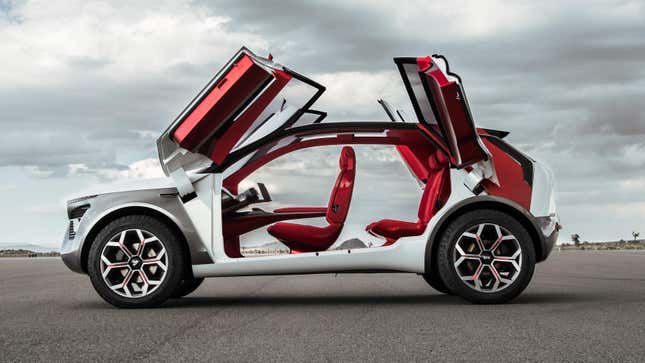 The Kia HabaNiro is the automaker's latest push toward a more compact, electric future. It's a crossover. It's a compact car. On-road, off-road... it's like a Swiss Army knife of futuristic features with a wild design and bold capability claims–a quintessential concept car that's a little bit of everything.

The fully-electric all-wheel drive four-seat car is something of a wonder child. It has a predicted range of 300 miles and is claimed to be able to traverse both city streets and off-road trails with ease. It has butterfly doors that open to expose a "Lava Red" interior that, honestly, looks pretty damn cool.
How much of that will be realized in one of Kia's real cars is to be determined.

Kia preempted criticism that the HabaNiro will be forever fiction in its press release: "...The HabaNiro's butterfly doors? Maybe not today, but the future is an exciting place and Kia is ready to lead the automotive industry into this spicy world of possibility."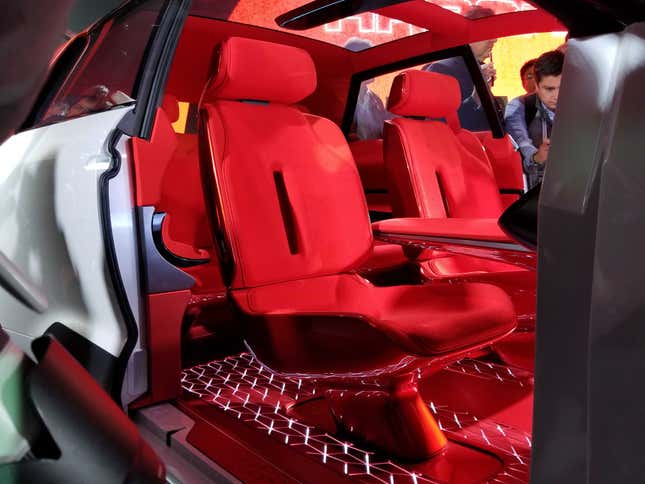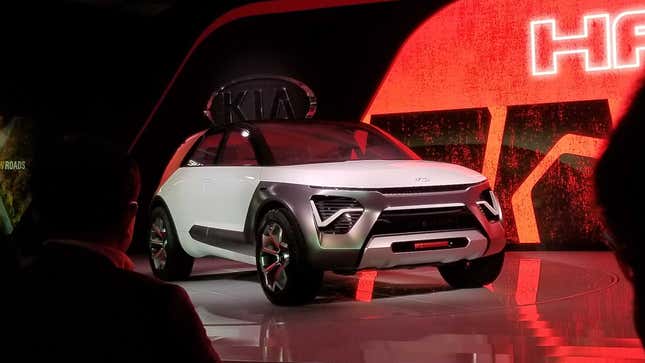 Kia is imagining this car to have its own autonomous mode—in which the driver could literally hand control entirely over to the car. The windshield can be both a heads-up display and a television, so the driver can relax fully by, uh, watching television.

I can't say that the HabaNiro doesn't have cool features—its running lights pulse like a heartbeat and it doesn't need mirrors thanks to exterior cameras. The touch screen encompasses most of the dash, and information can be swiped from driver to passenger or to the windshield. The full list of dreamed up specs are in Kia's press release.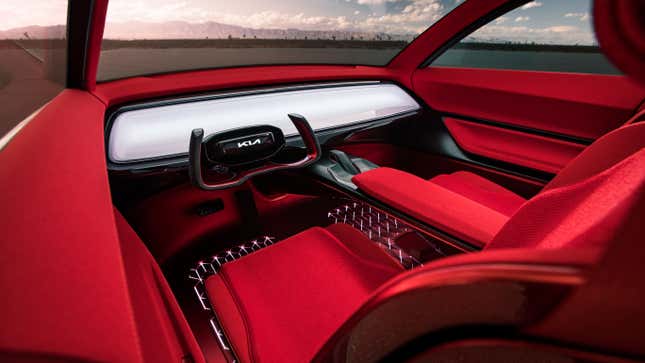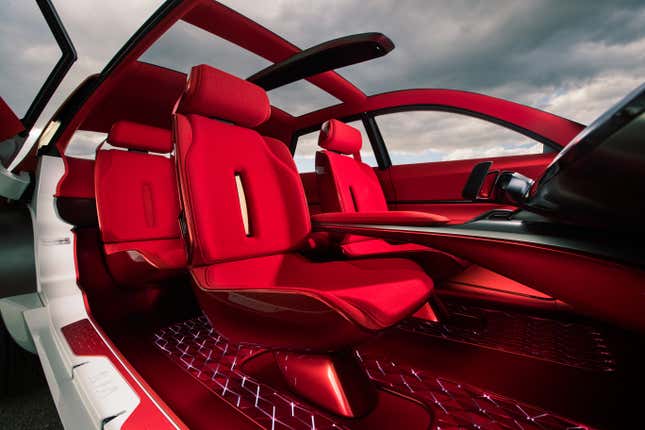 I'd love to see some of the HabaNiro's ergonomic concepts make it to production models—mainly those easily navigable touch screens. Some of them—like the biometric scanning technology that reads a driver's every emotion and changes routes or ride modes accordingly—I can do without.

Aside from its incredible name, though, the HabaNiro is the story we've all heard before: an over-the-top concept that can do it all and change the world by reducing emissions and fuel consumption in the process, but that won't be built.