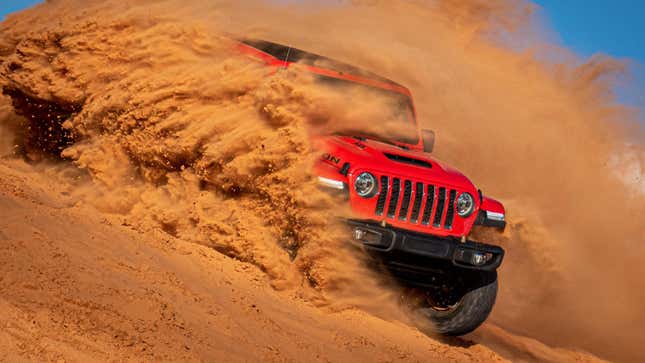 Car prices right now are, for lack of a better word, bad. In the rare event you can find a new car on dealer lots, markups are everywhere, and getting any kind of discount is out of the question. Still, if you want a deal, it seems there's one make and model to avoid: The Jeep Wrangler.
Mitchell Slaggert's Rainbow-Colored Jeep Wrangler
iSeeCars has been trickling out tidbits and details about its latest car listing study, and one of the most interesting parts is the state-by-state breakdown of markups. It shows the Wrangler, in both two-door and four-door trim, as the most-marked-up car in twenty four states — nearly half the country, for those of you who didn't ace your fourth-grade geography tests.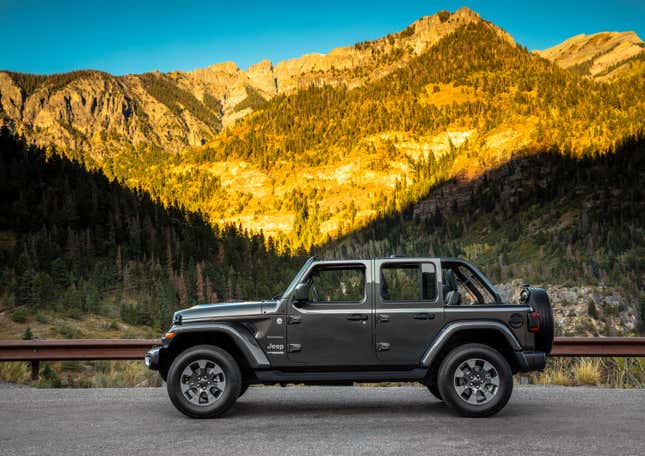 A very distant second place went to the Ford Bronco, which topped the markup charts in a mere seven states. Third place was a tie between the Ford Maverick and Jeep Gladiator, each taking the title in six states. Yes, that 24-state lead for the Wrangler was wholly independent of the Gladiator — people seem to pay through the nose for any vehicle with circular headlights and a seven slat grille.
Only three foreign vehicles made the list, and only one of those took the belt in more than one state. Texas' most marked-up vehicles was the Genesis GV70, while Arizona had the Porsche Macan. Ohio and Illinois shared the Lexus RX 450h, and every other car was the domain of Ford or GM.
When shopping for a new vehicle in 2022, there's no right answer. Prices are absurd, inventories are tight, and getting a good price is simply unheard of. Still, it seems there's a wrong answer for what to buy today: The Jeep Wrangler.