It goes by Rainbow or Star Wars Canyon, but it's officially known by those who blast through it as the 'Jedi Transition.' This eastern California canyon along highway 190 is where combat aircraft cut across the Sidewinder low-level training route in exhilarating fashion — and sometimes there is somebody there to take their picture.
Enter aviation photographer Gareth Brown of Lowflyingphotography.com who has become a master of capturing the world's most dynamic aircraft blasting through the remote valleys of the United Kingdom. Both wondrously beautiful and treacherous at the same time, this environment can pack mud, sun, rain, fog and wind all in a single day, which can batter photographers who have to pack their camera kits that weigh like cinder blocks and cost tens of thousands of dollars high into the hills. With this in mind, braving the desolation, heat, rattlesnakes and extremely dry conditions of California's Death Valley may seem like an inviting change of pace.
G/O Media may get a commission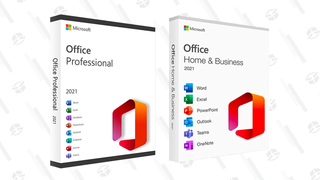 95% off
Cyber Monday - Lowest Price Ever - Microsoft Office Lifetime License
Gareth describes how he ended up shooting fighters in the middle of nowhere, some 5,000 miles from home, and what draws him to this remote part of the US to shoot military aircraft:
I specialize in providing low flying aircraft images where I am above the aircraft, or at the very least I like to get some ground in the frame beside the aircraft, so that the viewer can actually see where the aircraft was at the time the image was taken. Known low flying training routes give me the best opportunity to do this and thankfully many air forces around the world are only too happy to provide subject matter down in the weeds.
Back home, I live in the English Lake District, which the Royal Air Force use nearly as much to practice flying down to 250ft as the famous Mach Loop situated near Machynlleth in North Wales, but due to cuts in flying hours over the past five years the volume of fast jet traffic has dropped dramatically. Luckily, I have had the chance to pay a few visits to the United States recently and in particular to the place know as Rainbow or Star Wars Canyon in Death Valley National Park. This is located in a low flying training area known as the R2508 Complex and is part of the Sidewinder low level route between Owens Valley and Panamint valley. It is officially called the Jedi Transition.
The canyon itself is located above Panamint Springs and can be easily reached from Father Crowleys Vista, which has a parking area and happens to be right where Jet traffic drops into the canyon. Traffic usually passes in a west to east direction, but passes in both directions are common place. Much of the movements are Navy F/A-18's from NAWS China Lake and NAS Lemoore, but one of best things compared to here in the UK these days is literally anything could come through. I have seen aircraft as diverse as the Thunderbirds to a B-1B heading down Panamint valley at a few hundred feet above the ground.
One thing to bear in mind before venturing out and about in Death Valley, is of course at certain times of year it is the hottest place on Earth, so it can be extremely dangerous. The best time to visit is between October to March and always take plenty of water and watch out for the local wildlife like Sidewinders!
Rainbow Canyon has grown in popularity among hardcore aviation photographers like Gareth in recent years as an opposite migration of US photographers heading to the UK to capture fast jets down-low was common in the past. Seeing as the area around Rainbow Canyon is known to be the most dense flight-test complex in the world, with aircraft from Edwards AFB, NAWS China Lake, Plant 42 and Mojave airport, among many other smaller test locations, in addition to aircraft from Nellis AFB, NAS Lemoore, MCAS Miramar and Fresno Air National Guard Base, all use the restricted air space for training and testing, the variety of aircraft is truly amazing. Helicopters have even been known to use the Jedi Transition during their low-level flight training.
You can get an idea of just how massive the restricted military operating airspace around Death Valley truly is by checking out the military's own guide that pilots use to familiarize and utilize these unique assets. These video will also give you an idea of the layout and vantage point that Rainbow Canyon offers viewers when jets are executing the Jedi Transition:
So next time you have a few extra days on your hands in California, take the long drive to Rainbow Canyon and to see and hear what is truly a rare experience to behold. Until then, we will just have to settle for more of Gareth Brown's amazing images:
A huge thanks to Gareth Brown for sharing his amazing images with us. Please check out more of Gareth's work at Lowflyingphotography.com. All shots are Copyright Gareth Brown.
Tyler Rogoway is a defense journalist and photographer who maintains the website Foxtrot Alpha for Jalopnik.com You can reach Tyler with story ideas or direct comments regarding this or any other defense topic via the email address Tyler@Jalopnik.com