A key improvement to this year's Jalopnik Film Festival is the inclusion of work submitted by filmmakers, reviewed by a panel of judges that will include Matt Miller, Tamir Moscovici, Spike Feresten, Jeff Zwart, and James Glickenhaus. Best. Judges. EVER.
Much as we wanted to pick all the films ourselves as Jalopnik writers, there are just too many unavoidable conflicts of interest so we needed an independent judiciary to review submissions and select the best ones for the festival.
Our esteemed panel is basically like King Solomon, the Warren Court, and Judge Dredd all wrapped up into one car-loving group. Here's who we've got:
James Glickenhaus
G/O Media may get a commission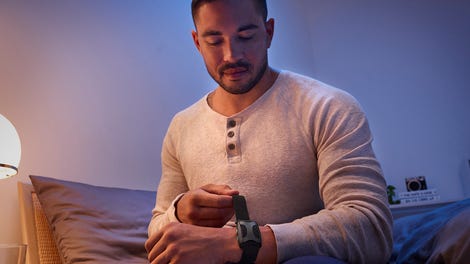 Filmmaker, investor, collector, and race team owner is as close to a Medici as modern car culture has. His garage is legendary, his race cars are works of art, and his films are notorious. He's also a fantastic storyteller whose passion for the automobile is obvious the first time you talk to him.
Spike Feresten
It is basically impossible to be alive and reading this site without having seen something Spike Feresten has done or written. You may have seen his show Talkshow with Spike Feresten or watched any of the episodes of Seinfeld, Space Ghost Coast to Coast, Late Show with David Letterman, or The Dana Carvey Show he wrote scripts for. Soon you'll all fall in love with his show "Car Matchmaker" on Esquire Network premiering October 14th. He's also a Porsche 911 fanatic.
Tamir Moscovici
Filmmaker Tamir Moscovici probably first got our attention with the short film "Urban Outlaw" about Magnus Walker and his 911 love, and then followed that up with his feature-length documentary about Kazunori Yamauchi and another film about Ayrton Senna's charitable work. He is one of the key figures in the world of car culture cinema.
Jeff Zwart
Is Zwart a commercial film director who races cars, or a race car driver who makes films about cars? He's probably both, having shot countless automotive commercials while at the same time doing this and this. He's also filming his fourth season of "GT Academy" for Nissan/Playstation.
Matt Miller
Matt Miller is definitely an anchor on Bloomberg Television covering the financial markets and the automotive industry, but if you were to talk to him for any length of time you'd almost certainly end up talking more about his Ford F-150 Raptor or collection of Ducati motorcycles than you would about Janet Yellen. He is an enthusiast of the highest order and extremely tall.
If you'd like to have your work judged by this fine group, you still have until September 5th to get your film in. Details below.
Full Legal Details/How To Submit
The rules and conditions outlined right here, which is where you'll also submit your film. Once again: SUBMIT YOUR FILMS HERE.
The deadline to submit is September 5th, 2014. If you have trouble with the online form here's a PDF with submission details.