How do you make electric vehicles palatable in this era of cheap gasoline? For one, the trend seems to be making them all into crossovers, because those are the top-selling vehicles, period, at the moment. Thankfully Jaguar designer Ian Callum isn't some mark-ass chump, and so his vision of the electric crossover future—the Jaguar I-Pace Concept—actually looks really good.
Here's the other fun part: Jaguar is actually going to make this thing. A production version of the brand's first fully-electric vehicle will debut in 2018. After seeing one in person today, and given Jaguar's track record with bringing concepts to reality with few changes, I think it's a safe bet the production car will look a lot like this.
Jaguar unveiled the I-Pace in a trippy virtual reality press conference today in Los Angeles, which sounds dumb but was actually incredibly cool, and featured an immersive experience for people in LA and London to see the new concept from the inside out with fancy Daft Punk-style face helmets. It was great. You probably had to be there but take my word on this.
G/O Media may get a commission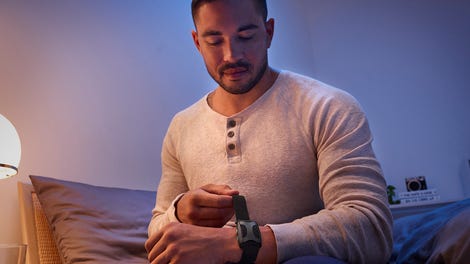 Anyway. The I-Pace is powered by a 90kWh lithium-ion battery pack, mounted in the floor of the vehicle, that sends juice to two electric motors. It's good for more than 220 miles of range on the U.S. cycle, but more importantly almost 400 horsepower and 516 lb-ft of torque. A zero to 60 mph time is said to be around four seconds.
But even more impressive to me is the quoted charge time, which Jaguar says happens fully in just two hours using a typical public 50 KW DC charging network. Not bad at all.
Design-wise, this thing clearly echoes both the F-Pace crossover and F-Type sports car, and like the Tesla Model X and Mercedes-Benz EQ seems to want to kind of normalize the appearance of electric cars. Yet this one looks better than both; the big wheels, front and rear haunches and relatively low roofline give it a kind of menacing quality I rather like. Also, check that roof spoiler. Very hot hatch. Those black insets on the bottoms of the doors recall the BMW i3 as well, but they look sharper here.
Will people buy the production version? EVs have a hard road at the moment, but automakers can help by making these products ever more compelling, and the I-Pace certainly seems to try.