German car companies and Italian design house Italdesign Giugiaro have always been linked in what's typically been an axis of awesome. VW made this official recently when the automaker snapped up a majority of Italdesign. Think of this when you gaze upon the sleek design-forward Brivido Concept, which just debuted in Geneva.
Volkswagen's latest cars have picked up awards and market share, mostly riding on their strong legacy and massive price cuts. New VW products are bigger, cheaper, and cheaper. Some might find them better looking than their predecessors, but some people also kept Yes, Dear on the air for six seasons.
Car buyers have tastes as wide as the galaxy itself, but almost everyone loves two things: sex and a good value. Volkswagen's nailed the value angle, now it's time to sex up the brand.
G/O Media may get a commission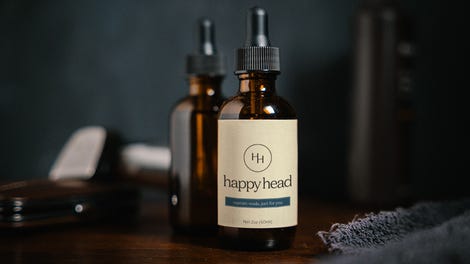 What you see above — the Brivido Concept — isn't technically a Volkswagen. It's a design study from the suddenly more Teutonic Italians with all the lick-able curves of Monica Bellucci (GIS it). Sure, there's a touch of '70s era disco flair in the wide, centrally-hinged gulling doors. But ItalDisco is hip again, didn't you know?
Underneath the skin is a Volkswagen platform with a 3.0-liter six (presumably) tied to a an electric motor and eight-speed auto. The result is 360 horsepower and a 0-to-62 mph time of 5.8 seconds. Not bad. Also, not important. Just look at it and glimpse at a future VW sedan worth glimpsing at a second time. One that doesn't look like a taxi.
Though, to be fair, a comely four-seat GT such as this might make a fine replacement for Volkswagen's most comely product: the CC.
A boy can dream, right?