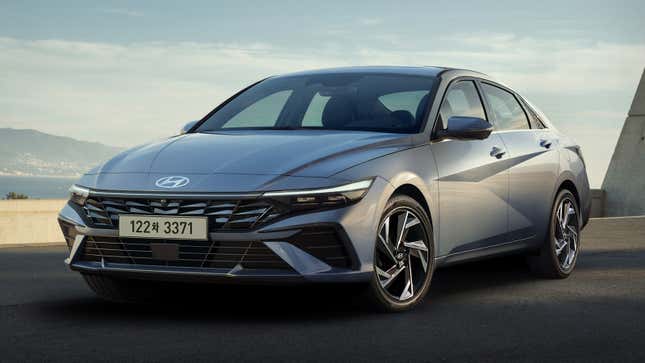 The Hyundai Elantra is a good compact sedan, albeit not one without its faults. The big one is pretty obvious to anyone who's ever encountered the car in traffic: that gaping, vexing maw that attempts to set a record for how many incongruous shapes can be smushed together in the smallest number of square inches. It's the worst on the Elantra N, because of that unwritten rule that all fast versions of cars have to be the most annoying. Fortunately, relief for our eyes appears to be on the horizon. Hyundai has just unveiled a facelift for South Korea's version of the sedan, which is called the Avante.

Behold the Splendor of the Hyundai Grandeur
The Avante is getting a new mug for the 2024 model year, and it likely previews similar treatment waiting in the wings for our Elantra. We reached out to Hyundai North America PR to confirm that, who told us that "specifics on the U.S. model will be coming later." Until then, let's study the Elantra of the not-too-distant future.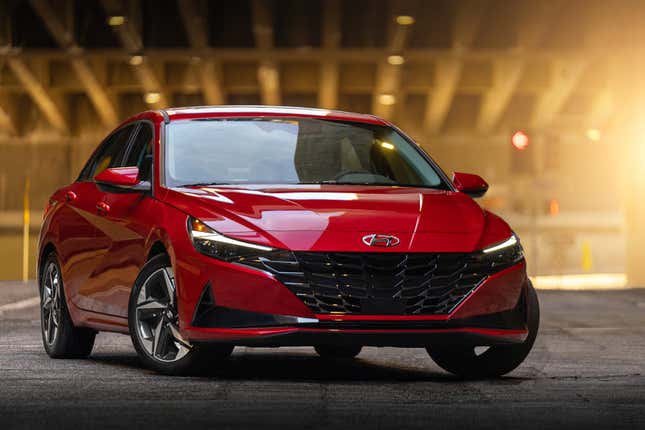 Compared to the outgoing model seen above, the facelifted grille is flatter with a body color bar bisecting the upper and lower portions for a wider, leaner look. A translated press release confirms "wider" was indeed Hyundai's aim, and though the result isn't perfect to my eye, it's certainly an improvement that leaves the Elantra looking a little more upscale, almost Volkswagen-esque. There's no telling what the redesign will portend for the N version just yet, but reducing the expanse of matte black that blankets the bumper would be a good start.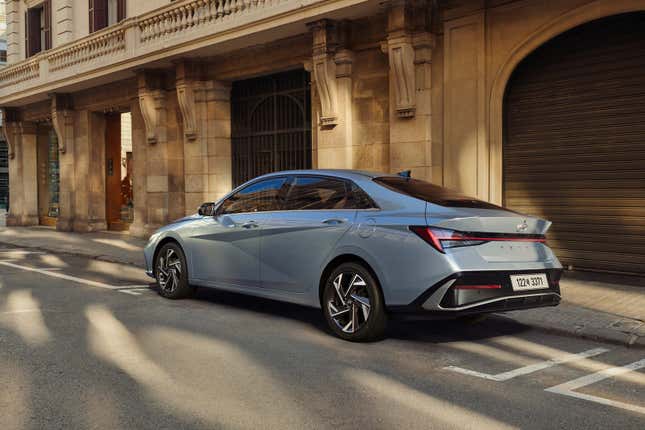 New silver trim accentuates a faux diffuser around back, while inside, Hyundai says the 2024 Avante will receive a sage green interior option employing "new bio-friendly materials." The upholstery strikes me as more mint than sage based on the image provided, but whatever it is I'd love to see it offered in U.S. showrooms. I don't see it happening, though I'd love for Hyundai to prove me wrong. We need more funky interiors.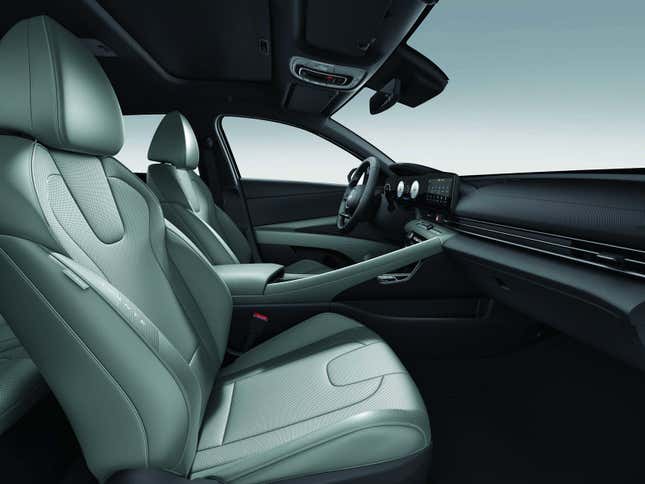 Those are all the changes due for the 2024 Elantra that we know about at the moment. Look for Hyundai to publicize whatever under-the-hood updates may be in store in the coming weeks, when the U.S. version becomes official. In the meantime, why not let us know what you think of the new Elantra in the comments? Is it an improvement, or was the first attempt better?