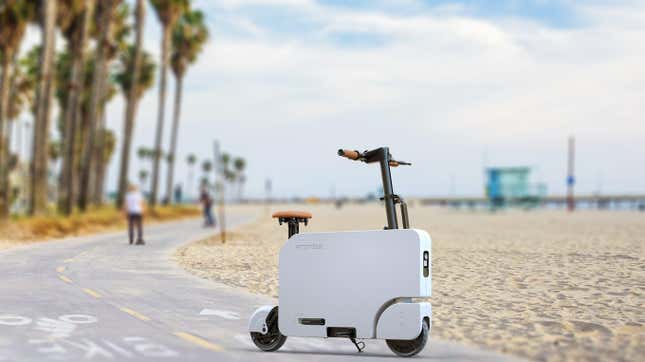 Honda is looking to redefine mobility by doing a modern take on a unique classic with the Motocompacto e-Scooter. While it looks like a mobility concept of what Honda envisions people riding around on in the late 2030s, it's not. You'll actually be able to buy this thing in a few months.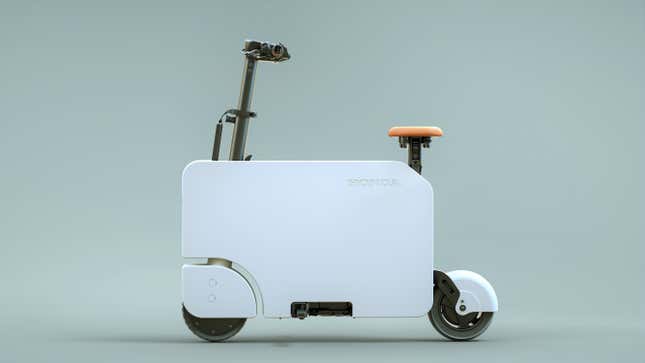 Honda's Inspiration for the Motocompacto was the foldable Motocompo scooter from the 1980s. Not a bad place to start. Unlike the Motocompo, the Motocompacto is built for 21st-century mobility. Designed in conjunction with Honda's studios in Ohio and California, its design is sleek and modern and most importantly, foldable.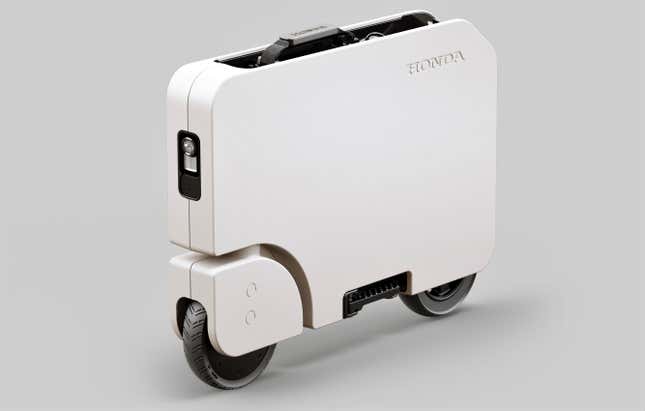 When not in use, the Motocmopacto folds and transforms, turning into its own carrying case that's small, light — it only weighs 41.3 pounds— and stackable enough that Honda says it can be taken along in a vehicle, on public transportation or stored in tight spaces.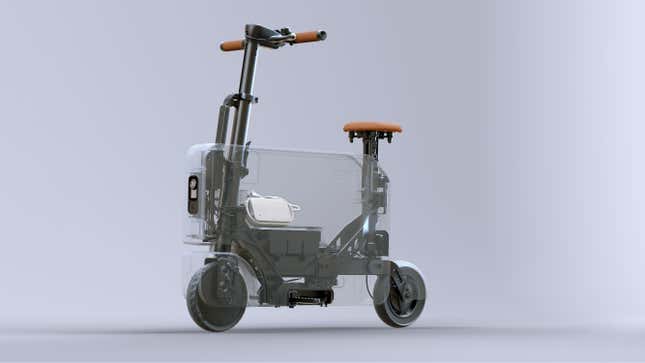 Power for the Motocompacto comes from a permanent magnet, direct drive motor with a 6.8 Ah battery. That's enough for 490W of peak output and 11.8 lb-ft of torque going through the front wheel. Top speed is 15 mph with a range of 12 miles. When that battery depletes Honda says it'll fully charge in just 3.5 hours with a 110 volt outlet using the standard charger that can be stowed on board.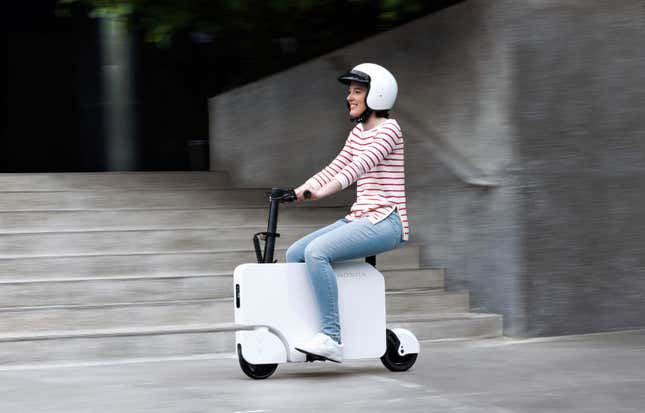 Honda considered rider comfort while designing the Motorcomapcto. There's a 24.5-inch seat height with a cushy seat, onboard storage, footpegs, digital speedo, and a charge gauge. There's also a companion app that connects to the Motocompacto via Bluetooth and allows riders to adjust personal settings such as lighting and ride modes.

With this being a Honda, it was designed to last long and most importantly, be safe as Nick Ziraldo, project lead and design engineering unit leader at Honda Development and Manufacturing explained.

Motocompacto is easy to use and fun to ride, but was also designed with safety, durability, and security in mind. It uses a robust heat-treated aluminum frame and wheels, bright LED headlight and taillight, side reflectors, and a welded steel lock loop on the kickstand that is compatible with most bike locks.
The most surprising part of all this is that Honda is selling these things. Honda says that when they go on sale in November, buyers will be able to purchase the Motorcompacto at their local Honda or Acura dealer or Motocompacto.Honda.com for just $995. It looks like I'll be getting myself an early birthday gift this year.