You probably know Aristotle Onassis for marrying your favorite presidential widow, Jacqueline. As a guy who had more money than his native country has today, he also financed the construction of the Olympic Tower on 5th Avenue, while enjoying the best music Greece could offer in the seventies. In fact, he was so impressed by the works of Stamatis Kokotas, a.k.a Greek Elvis, that he bought the guy a 1969 Lamborghini Miura S just to show his appreciation.
Kokotas loved it so much he left it in a hotel garage for nearly three decades to rot into the condition you see above. Here's how it happened.
Stamatis was a hairy man, and also a keen racing driver. He pushed his BMW 2002 to its limits, and it seems like he did the same with his brown Miura S. Of course, visually, the Greeks ruined the car on day one with a custom steering wheel, and four yellow foglamps in the front. According to the known history, an engine failure stopped the bolognese beauty in 1972 after covering a quite respectable 52,118 miles.
The misbehaving V12 was taken out and sent back to Sant'Agata for repairs, and the car was parked at the underground garage of Hilton Athens. The popstar lost interest pretty soon after that, and since no one payed the certainly high amount the Lamborghini techs were charging, the engine remained at the factory. On the other side of the Mediterranean Sea, a brown Miura was doomed.
G/O Media may get a commission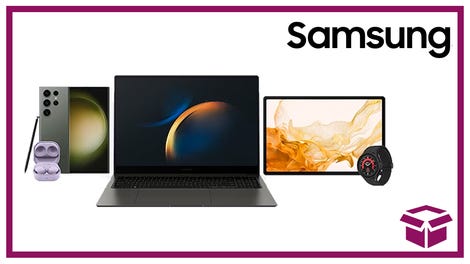 24 hour deals
Discover Samsung - Daily Deal
Three decades passed, but nobody seemed to care about the exotic in the parking lot. The Olympics had to come to town again in order to make the wheels turn once more. When the reconstruction of the hotel started in 2003, the Miura was taken to another storage facility, right next to an also-wrecked red Mercedes-Benz 300SL Gullwing. This is how it ended up at Coy's auction in Kensington two days ago, where bidding got up to $483,210, which wasn't enough to meet the reserve.
This is why we saw the car yesterday being towed around. It wasn't in an accident, it was merely victim to the whims of a Greek musician.
With the perfectly restored engine already back from the factory, this slightly rough and unloved Miura S is a barn find that makes us fantasize about what life was like as a Greek pop star in the '70s.
(Hat tip to Autominded!)
(Photo credit: Dimitrios Spyropoulos/Veloce Classic and Sports Cars)