Every once in a while, you come across someone in the background who totally steals the show. Sometimes a photobomb is so good, it's practically elevated to an art form, and one of the best examples I've ever seen wasn't done with a person, but with a big flag and a car at this year's 24 Hours of Daytona.

Sports car driver Jordan Taylor routinely puts on a masterclass of jokes, pranks and funny faces online and will inevitably appear in any discussion of racing photobombs, but as a Texan, I've got a big soft spot for what Risi Competizione did with the flag of my people on the grid at Daytona this year.
Risi was lined up on the grid next to their main nemesis from last year's 24 Hours of Le Mans: the Ford GT. Risi's telling of what went down between the top two contenders there was less harmonious than Ford's side of the story.

Members of the team who I spoke with at Daytona said that it was the first time in recent history that anyone had been penalized for non-functional leader lights—those little round lights on the side of the car that tell a car's position on the podium. They still resented the fact that Ford's massive four-car factory team would even bring such a petty complaint up against their single-car privateer entry. To them, it wasn't in the spirit of the race.

And of course, Risi still maintains that Ford went too fast through a slow zone at Le Mans—which was the complaint they lodged after Ford complained to the stewards about Risi's leader lights.

G/O Media may get a commission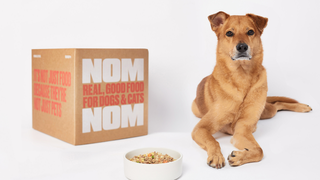 I'm not sure this was an intentional photobomb or just mere state pride, but with a nice breeze and many fans and team members constantly pulling it out for photos, it was impossible to miss the big red car and flag combo sitting behind the Ford GT. If you took a photo of the Ford GT, you probably got a corner full of Texas in your shot.

Of course, with Ford courting the 'Murica Rules set so hard with both their red, white and blue liveries and the big blue oval emblem on their cars' noses, this flag was a nice, gloriously flamboyant reminder that these Ferrari racers are out of Texas—not Ontario.

Both teams—Ford with four cars again, and Risi with one—will be heading back to Le Mans again this year, so we'll see how Round Two of the most heated modern-day rivalry in racing goes then.