The roadgoing version of the Scuderia Cameron Glickenhaus SCG003C race car is here! Kind of. But it's already claimed to pull 2G's in a corner.

It's called the SCG003S: S for 'Stradale.' Visually, the S is visually very similar to the SCG003, the dual purpose track and road car with the swappable engine we saw last year.
The images that came with the release seem extremely close to renderings that we saw more than 18 months ago, but it looks like this is as close as we're going to get for the final product.
The Stradale is already claimed to be the "fastest-cornering car" for sale—pulling more than 2G's through the turns—the direct result of all the downforce those blades and scoops create. Which will pair nicely with a 4.4-liter twin-turbo engine pumping out over 750 horsepower.
Zero to 62 MPH will be achieved in less than three seconds and the top speed will be more than 217 MPH, the company says. And if you're wondering why the top speed is lower than a regular old McLaren F1, even though it has more than 100 more horsepower, all of the McLaren's fan-assisted aerodynamics won't provide that sort of cornering grip.
G/O Media may get a commission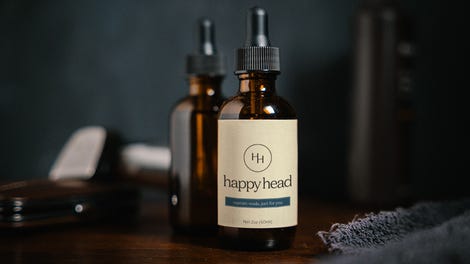 You'll be able to see this thing in the flesh at next year's Geneva Motor Show, where they'll tell you the price.
Bahahaha, "the price." Can you IMAGINE???
"Oh, how much is one of these?"
"Just for asking that question, you will never get one."
"Yeah, but, how much?"
"This is from the guy who thought the Enzo was too ugly so he made it way better. And this is from the guy who wanted his own car company so he made his own damn car company. And this is from the guy who has one of the most perfect car collections we've ever seen. And this is from the guy who has Steve McQueen's Hurst Baja Boot, made it street legal, and made monocles pop out at Pebble Beach. This from the guy who is officially considered a Friend of Jalopnik. And you want to know how much it costs????"
"Yes."
"Money."
If it all works, of course.