Well, I accidentally went back in time again. I was trying to fish some lint out of the wall outlet with a butter knife and the next thing I knew, I woke up and George H.W. Bush was president. Don't worry, I'm somewhat sure I'm back in the present now and once my sense of smell comes back, I think I'll be fine.
Anyway, I woke up in a Geo dealership in Towson, Maryland and all I could grab before being warped back to the present was Geo's product brochure advertising their first ever lineup of vehicles for the 1990 model year. While the brochure is glowing and humming at a maddening frequency (probably from the time travel), I was able to peruse the relic I had acquired.

Geo held an interesting place in the General Motor hierarchy. Officially It was supposed to be Chevy's cool and hip brand for all the kids and their Sony Discmans. Today, it's seen as Chevy's bizarre attempt at a budget car brand that they still haven't apologized for. Geo lived a short life from 1989 to 1997. Let's remember them through their first ever product lineup.

The first car in the brochure is perhaps Geo's most remembered car, the Geo Metro. Probably three people have ever looked at a Geo Metro and said "Yeah, this was a good idea." Geo had high hopes for the Metro. As the description says, it's a "fun and frugal way to go." "Frugal" is the operative word here because Geo states that the Metro gets 53 miles-per-gallon in the city. That was unheard of in 1990 but not surprising given that the Metro was powered by a microscopic three-cylinder engine with somewhere around 50-horsepower if you had two actual horses pulling it.

G/O Media may get a commission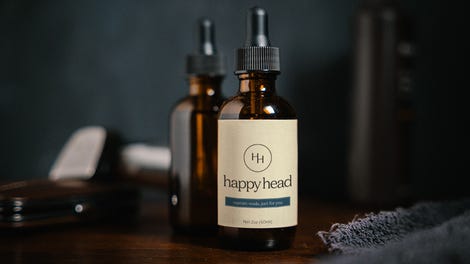 Next is the Geo Prizm. Before 1990, the only prism people knew about was the cover art of a Pink Floyd album. This automotive typo honestly doesn't look terrible and the "Hatchback Sedan" model looks vaguely Saab-like in profile and I don't immediately hate it. Geo's touted that the Prizm had Scotchgard Fabric Protector as standard on the seats because apparently "stain prone" was a common characteristic among Prizm buyers.

I'll let Geo explain the Storm for themselves.

"Geo Storm is the new generation of performance coupe, for a new generation of enthusiasts.

The shape is aggressive, the technology leading-edge and the price affordable.

Geo Storm 2 + 2 Coupe features include a spirited 12-valve engine, fully independent suspension, folding rear seat and complete analog instrumentation. A driver's side Supplemental Inflatable Restraint System (air bag) is a standard safety feature.

Geo Storm GSi is the full-blown Storm, featuring distinctive exterior and interior styling, a high-performance 16-valve engine and Sport Suspension.

If you've been waiting for a sports machine with this kind of style and this kind of performance, your Chevrolet/Geo dealer is waiting for you."
*The Storm also came with Scotchgard.
Last is the Geo Tracker. The Tracker was actually cool and interesting because it was a Suzuki Sidekick and had a purpose other than "be inexpensive." It had a short wheelbase and looked pretty wild for 1990. Geo even had a disclaimer on the bottom of the brochure that read:

"…and although Geo Tracker has been designed with a wide track and wide stance, its versatile nature and high ground clearance also mean that it will handle somewhat differently from a passenger car, especially after you have left our North American road system."
I hope you have enjoyed your journey through time and got to know Geo a little better. My sense of smell isn't back yet but I'll figure it out. Have any of you gotten to know a Geo?

Correction: I erroneously said that the Geo Tracker was the same as the Suzuki Samurai. It's actually a Suzuki Sidekick. The error has been fixed.