Good morning! Welcome to The Morning Shift, your roundup of the auto news you crave, all in one place every weekday morning. Here are the stories you need to know.

1st Gear: All Aboard Because This Train Don't Stop
Ford is on pace to sell more F-Series pickup trucks than it ever has before, selling more than 450,000 of the things in just the first six months of 2018, according to Automotive News. For reference, that's like every single person in Cleveland all going out and getting a brand spanking new pickup truck this year, and then there would STILL be about 100,000 unclaimed pickup trucks having to be stored in parking lots in somewhere. Maybe Cincinnati. Is Cincinnati still a thing?
Anyway, the F-150 is nice and all, but how can it be nearly-a-million-pickups-on-pace-to-be-sold-in-a-year nice? The News points to, in large part, how competitors like the Silverado and Ram are just beginning new product cycles, economic factors, and perhaps most importantly, the massive amount of choice available to buyers:
Since the aluminum pickup launched for the 2015 model year, Ford has methodically rolled out new features, including a 10-speed transmission, Raptor performance variant and, later this year, a diesel option. F-series sales have increased year-over-year in 20 of the last 21 months.

G/O Media may get a commission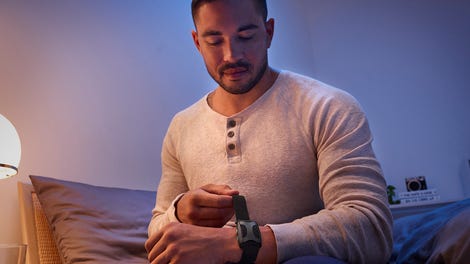 You can get a Ford pickup in pretty much any size you want (as long as you're shopping in the Big & Tall section, that is), with pretty much any engine you want. Turbo four-cylinders, V6s, V8s, a diesel, and so on.
Although, at some point, we're going to have to be honest with ourselves. Automakers like to claim that pickup trucks are all One Thing, and they're not. I refuse to believe that a Ford F-150 Ecoboost and and an F-350 are the same car. I just won't. You can't make me.
2nd Gear: And This Sort Of Thing Is Why You Don't See Toyota Tundras Everywhere
Maybe if Toyota sold 70,000 different variants of its pickup trucks, you might see them everywhere instead of Ford pickups, the Detroit News points out:
The number of combinations available to the customers including bed-length options is almost incalculable. But sticking to the core configurations above, Ford says the F-150 and three heavy-duty truck models — F250, F350, and F450 — combined give buyers upward of 230 choices.

Toyota's F-150 competitor, the Tundra, offers just two engine choices across three different grades, as well as two drivetrains. It doesn't even try to compete in the heavy-duty segments. It sold just 116,000 pickups last year.

"It's difficult (for foreign manufacturers) to compete against such a breadth of offering," says TFLTruck.com's Andre Smirnoff, a longtime observer of the pickup industry.
Give me a diesel hybrid off-road Tacoma, please.
3rd Gear: Subaru Could Get Crushed By The Trump Tariffs
I know, I know, another day, another "the Trump tariffs are bad" story. I wish they would all just go away, but these things keep happening so we have to keep writing about them. Just read it.
In today's very special episode of The Trump Tariffs Are Bad, Subaru might get reamed by the Trump tariffs by a perfect storm of factors. It's small, most of its sales are in the United States, and despite already having a factory over here, it still imports a ton of cars from Japan. Again, from Automotive News:
"Half our sales are exports from Japan," [Subaru President Tomomi] Nakamura said July 10 while unveiling his five-year road map. "We take the U.S. tariff issue very seriously. It wouldn't be so easy to move production from Japan to the U.S. just to avoid the impact from a proposed tariff hike."

The Trump administration says it may levy tariffs on imported vehicles if a review shows foreign-made cars to be a threat to national security. Subaru is one of the most exposed. Toyota imports only 30 percent of its vehicles from outside NAFTA, and Honda just 7 percent.

It's very easy to say "well Subaru should just build another American plant," but that sort of thing isn't so easy in reality. New plants take years to build at best, and new tariffs – as we've seen – are implemented swiftly. Kneecapping half of Subaru's sales would be devastating to the company, and would likely hamper efforts to even build a new American plant. After all, you gotta have money (from car sales) to be able to spend money on a new plant (for more car sales).
4th Gear: Tesla Is Getting A Russian Sales Bump In A Weird Way
I know, you're sick of hearing about Tesla, too. Tell GM to do something weird and we'll write about GM instead.
Tesla, unlike any other automaker, sells cars directly to American customers. That's been sort of revelatory on many levels, so you'd think Tesla would stick to that plan all over the world. Even in a place like Russia. But instead, they're going with... a cell phone company? From Bloomberg:
Tesla Inc. may nearly double the number of cars it's selling in Russia after a mobile-phone retailer backed by billionaire Alisher Usmanov unexpectedly added electric vehicles to the line of gadgets it offers.

Svyaznoy, co-owned by Usmanov's wireless carrier MegaFon PJSC, said it received orders for 236 vehicles in June, the first month it started sales jointly with importer Moscow Tesla Club. This compares with about 300 Teslas registered in the country since 2014.

The uptick in sales comes even as the Californian company lists no stores or Tesla-run charging stations in Russia.

Whatever works, I guess.
5th Gear: Building Airplanes Is Hard
With people around the world (not in America, lol) making more money, and airline flights getting cheaper, the end result is there's a ton of demand for flights, and accordingly huge demand for airplanes. So much demand, in fact, that the duopoly of Boeing and Airbus is having a hard time meeting all of it, the Wall Street Journal says:
Boeing Co. and Airbus SE, swamped with orders for new jets, are struggling to deliver them all on time—in some cases angering customers and delaying payments.


Airbus has missed a number of deadlines for deliveries, forcing airline customers to find alternatives, change routes or cancel flights. It has delivered fewer planes than it did by this time last year, despite promising 80 more this year.

The missed deliveries mean delayed payments, because most cash changes hands only upon delivery. That has hit Airbus's closely followed cash flow over the year.

Boeing hasn't missed any deliveries and says it won't. But it is straining with the same supplier shortfalls as Airbus, particularly when it comes to engines.
Maybe it isn't good to have only two main companies building airplanes?
And no, Embraer, Sukhoi, and Bombardier don't count.
Reverse: Evil, Evil, Evil
The world's first parking meter, known as Park-O-Meter No. 1, is installed on the southeast corner of what was then First Street and Robinson Avenue in Oklahoma City, Oklahoma on this day in 1935.

Neutral: With So Many Pickup Options, What's The One Unavailable Option You Want?
My fantasy pickup truck is one built for human-sized people. Lame, I know.