Ford's been making a huge deal out of the turbocharged "Ecoboost" engine in its new F-150. And its been making an especially huge deal out of the EPA-verified 26 miles per gallon figure they've been citing. So Ward's Auto went and tested the claim, and found it all kinds of "disappointing." But that might not be the full story.
Ward's tested a suite of Ecoboost engines, which is what Ford is calling their turbocharged motors these days, and found many of them lacking in some regard. The 2.3-liter inline-four cylinder in the new Mustang "doesn't sound like it belongs in a pony car" (but whatever, if they did some acoustical wizardry to make it sound like a V8 that would probably be more disconcerting than anything), and the 1.5-liter four-pot in the Fusion doesn't do much better than hybrids, which, um, okay.
But the kicker is when it comes to the 2.7-liter turbocharged V6 in the pickup:
But there's a big problem: The observed fuel economy is not that good. The EPA says this engine should get 26 mpg (9 L/100 km) on the highway with 2-wheel drive. Our 4x4 supercab never got close to that, even under a light foot.

Several editors drove the truck for 253 miles (407 km), and the trip computer displayed a low of 17.6 mpg (13.3 L/100 km) and a high of 19 mpg (12.3 L/100 km).

We checked consumption old-school (253 miles divided by 16.16 gallons [61 L] to refill the tank) and came up with an even more disappointing figure: 15.6 mpg (15 L/100 km).
G/O Media may get a commission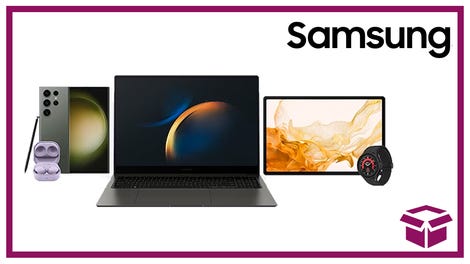 24 hour deals
Discover Samsung - Daily Deal
And if you look at it from face value, that's bad. Especially for something like the F-150, which is Ford's biggest selling vehicle bar none, and which relies heavily on that economics-based marketing push against its trucking competitors like the Ram 1500.
But of course, there are some caveats. Ward's notes that the V6 mill should get 26 MPG on the highway with 2-wheel drive, and they had a 4x4 supercab model. In actuality, the EPA says that the 4x4 model should get 23 MPG on the highway, not 26, and only 20 MPG on the combined cycle, with a measure of 18 MPG in the city.
So a low of 17.6 and a high of 19 MPG actually sounds about right if a majority of the driving was in the city. We don't know and can't verify what sort of driving Ward's did, but if it was mostly in the city, well then the F-150 is doing just as advertised. And if it was mostly on the highway, well then Ford has a problem.
Ward's did go on to note, however, that they achieved equal, if not better fuel economy results from an F-150 with a 5.0 V8 fitted.
Well then what's the issue here? Ward's says that the twin-turbo six-pot has to work harder than the V8 to get up to speed, and that constant toil takes a toll on the mileage. Though that seems a bit weird to say, as it's not like the twin-turbo V6 is exactly wheezing its way along, with 325 horsepower and 375 pound-feet of torque.
So we don't really know. We've reached out to Ford and Ward's. We'll update if we hear back.
UPDATE: We just heard back from Ward's executive editor Tom Murphy, who explained their methodology, along with a bit more of an explainer:
I traded notes with the six editors who drove the F-150, and we're confident at least 60% of our test driving of the F-150 was on the highway. The 4x4 truck we drove is EPA rated at 23 mpg on the highway, and combined fuel economy is 20 mpg, according to EPA.

Given that a majority of our driving was on the highway, we were surprised no one on staff did better than 19 mpg. That's the disappointing part. After all of Ford's talk about reducing mass in the truck by up to 700 lbs., we were expecting more. Where's the aluminum payoff? Consumers may wonder the same thing, when fuel prices go back up.
Photo credit: Getty Images