The Daytona 24 Hours, now known as the Rolex 24 at Daytona because sponsorship, is the premier event of the American GT-racing season. You would think it attracts some of the best drivers in the world, and it does. But for some reason it also attracts some of most unusual drivers in racing.
Now, when we say unusual, we don't mean that they're a bunch of clowns or they don't belong anywhere near a steering wheel, let alone a track. We just mean that they're not exactly known for their long and illustrious racing careers, and yet they somehow found their way into the cockpit of a race car. Some of them even have racing in their blood, a secret hobby that no one should know about, lest it interfere with their reality-TV-and-plastic-surgery image. And while there have been a lot of actors-turned-racers at Daytona, some of them stand out in particular.
Given the opportunity to race in the big leagues, all of these people jumped at it. And that should be applauded.
And recognized.
So whether its reality television, NFL quarterback, or the beardless Beardsman for the most beardy-beard band in the world, these people all answered the call.
G/O Media may get a commission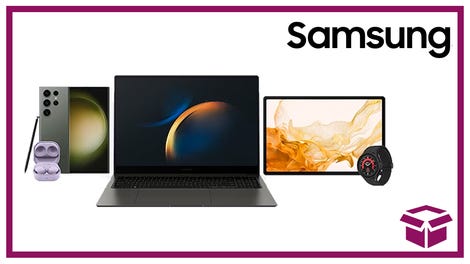 24 hour deals
Discover Samsung - Daily Deal
Bruce Jenner
What you know him for:
Bruce Jenner went through a weird period after winning the Decathalon at the 1976 Summer Olympics, but before marrying Kim Kardashian's mom. He was randomly drafted into the NBA with the 140th pick, even though he never shot a hoop of pro ball, and he was on a few episodes of CHiPs, because why not. And then that whole Kardashian thing happened.
The race:
Jenner actually raced three times, with a DNF in 1980 in a BMW M1, and a respectable fifth overall in 1986 and 20th overall in 1987, both in Roush Mustangs. He returned to Daytona for the fourth and last time in 1988, but he received another DNF. Oh, and he didn't limit himself to Daytona – he also raced at Sebring.
Why it's not so weird:
When he's not hugging Kathie Lee Gifford, Bruce Jenner is actually a huge car fan, and we commend him for it. He's returned to racing last year, in the Lamborghini Super Trofeo Series, and his obligatory Lamborghini shirt fits him almost as well as his obligatory diamond earring:
Good on ya, Jenner!
Photo credits: Getty
Dan Pastorini
What you know him for:
Superbowl-winning quarterback Dan Pastorini was in the NFL for over a decade from the 1970s to the 1980s. He broke ribs, he punctured lungs, and, just based on statistics, he probably had a few concussions. So when he finally hung up his cleats in 1983, he decided to retire into a safer, more leisurely pursuit. Like auto racing.
The race:
Pastorini only hit the Daytona 24 once, in 1992. He finished 30th in a Porsche 911.
Why it's not so weird:
Dan Pastorini didn't just race at Daytona, he raced all over. He's raced hydroplanes, dragsters, Lamborghinis like Mr. Jenner, and really anything that moves fast.
Photo credit:Tom Margie
Frank Beard
What you know him for:
This is a picture of iconic 80s rock band ZZ Top. They are iconic because they made music, they spun guitars, and they had beards. Up in front you can see Beard #1, AKA Dusty Hill; Beard #2, AKA Billy Gibbons; and Beard #3... Beard #3... well, there is no Beard #3 in ZZ Top. That's because the beardless wonder drumming in the back is none other than Frank Beard, the one Beardsman in ZZ Top who couldn't actually be bothered to grow one. And he likes things that go fast. Or at least he did, in the 1990s.
The race:
Amazingly, Frank Beard finished 15th overall in a Porsche 911 in 1993.
Why it's not so weird:
This one is actually pretty weird. Beard only raced four times in the 1990s, and retired 50% of the time. If you've only got four pro races under your belt, then Daytona is a bit like learning to doggy paddle in the Atlantic Ocean. The North Atlantic Ocean. During a storm.
Still, he's got a better finish rate than some Formula One Drivers.
Photo credit: Wonker
Lorenzo Lamas
What you know him for:
Lorenzo was big in the 80s, starring on the show Falcon Crest, and he also starred in his own reality show that nobody watched, Leave it to Lamas, but now you better know him for such cinematic hits as The Circuit 2: Final Punch, Mega Shark versus Giant Octopus, and Raptor Ranch.
Okay, so I've never heard of those either. But hey, he was on Phineas & Ferb! Some of you must know that. I hope.
The race:
Lorenzo Lamas actually raced twice, both in a Fabcar-Porsche. The most notable part about the whole excursion was that in his second race in 1989, his co-driver was future Indy 500 winner Buddy Lazier. Weird.
Why it's not so weird:
Gosh, this one's not weird at all! I mean, Lorenzo clearly has a taste for gasoline, seeing as he co-starred in the straight-to-DVD 2004 film Motocross Kids, opposite Gary Busey and Phyllis Diller!
Okay, this one is weird, too.
But he did do some celebrity races, so there's that.
Photo credit: Getty
Tim Allen
What you know him for:
This one's a bit better than poor old Lorenzo. You know Tim from Home Improvement; Tool Time, the show that was in the show Home Improvement; Toy Story, and, one of the greatest films of all time (indisputable fact), Galaxy Quest.
The race:
Not content to just race one car once, or one car twice, Tim raced two cars once, entering in two different Saleen Mustangs in 1997. It's possible because when you race in an enduro, you take shifts. That didn't matter, though. Tim came in 58th and 60th. Can't win them all, I suppose.
Why it's not weird:
Tim is a huge racing fan. Huge. Not just casually. Those two Saleen Mustangs weren't one-trick ponies, with Allen and Steve Saleen himself racing them throught the SCCA circuit. Oh, and here's him with Mario Andretti at the Indy 500:
Doesn't get more real than that.
Photo credit: Getty