Look, I get it. The end of the Mitsubishi Lancer Evolution X is sad. I'm totally on board with Mitsubishi wanting to give it a send off with the Final Edition. I'm even okay with it being priced slightly higher than a normal Evo X at $37,995. I swear, it's chill. Update: The dealer says it's not really for sale. Kind of. Unless you have the money.
The Ford Taurus Is Reborn — But Only For the Middle East
But at nearly $90K, you can wait just a hot minute here.
This listing comes courtesy of Brooklyn Mitsubishi, and alright, it's not just any Final Edition, it's the very first one out of 1600.
G/O Media may get a commission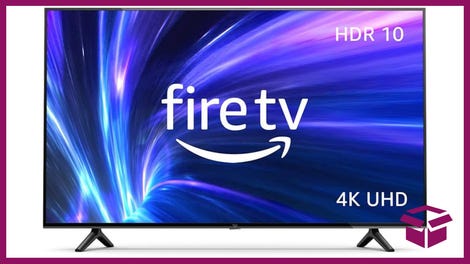 42% Off
Amazon Fire TV 50" 4K Smart TV
This also happens to be the same Final Edition that Mitsubishi auctioned off to raise money for the National Multiple Sclerosis Society back in November. Who bought it, you ask? Brooklyn Mitsubishi for $46,200.
Now, eight months and 39 miles later, the price has inexplicably jumped by $42,688. That's over $1000 for each mile put on it. There's that dealer markup for you. The dealer says that this is a good investment, because "#1 vehicles always bring big money at auction houses such as Barrett Jackson."
If you want to buy it, go ahead. I guess it's kind of neat to own the first of the last of something. But also know that a really nice Porsche Cayman S costs the same money.
We have reached out to the dealer for more information.
UPDATE: The dealer told us on a phone call that this Final Edition wasn't purchased with the intention to be sold. It's a show car. However, if someone wanted to write a check and buy it, they could do so.
(H/t to ALSRAC Productions!)