The woman's path to motorsport is paved with forgotten heroes and groundbreaking drivers who changed the landscape of racing only to be lost in the depths of history soon after. Eliška Junková, perhaps the most successful Czech Grand Prix driver you've never heard of, is one of those women.
Born in Olomouc, Radio Praha reports that she was the sixth of eight children born to a blacksmith in the then-Austro-Hungarian empire at the start of the 20th century. While only four of her siblings lived to see adulthood, Alžběta Pospíšilová (although she preferred being called Eliška) had a dream of seeing the world. She dedicated herself to studying the languages that she felt would help her navigate her travels: English and German.
She started work at the local branch of a bank immediately after high school, and that's when her fortunes changed. The manager, Vincenc "Cenek" Junek, was a former soldier who had found his niche in mortgage banking after being shot in the hand in WWI. The two apparently didn't like each other at first; both were stubborn and independent and clashed quite often. But once their tensions died down, the two fell for each other; so much so that Cenek took Eliška along when he opened a new branch of his bank in Brno, then to Prague.
That didn't mean that Eliška was so easily won over. Instead, she put off plenty of marriage proposals and used the opportunity to immerse herself even further in her study of language. Wanderlust swept her up, so she moved to France. And then tried to head to Gibraltar, where Spanish officials wouldn't let her leave Europe. And so she joined the kitchen staff of a British ship headed in that direction, but couldn't get a visa in London. And back she went to Paris, where Cenek came to meet her.
They reunited in a mechanic's shop in 1921. Cenek had done well for himself in the banking business, enough so that he could fund his fascination with automobiles. It didn't take much persuading to convince Eliška that cars could be her passion, too: they offered the speed and exhilaration of travel, but without all the pesky laws and visas.
G/O Media may get a commission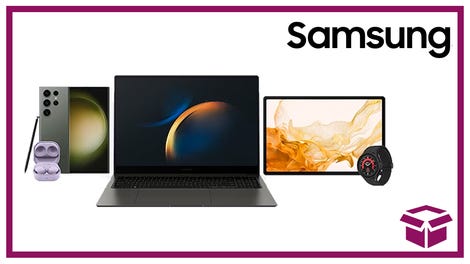 24 hour deals
Discover Samsung - Daily Deal
Her heart was set on driving a Bugatti, and she wasted no time in getting her license. Meanwhile, Cenek had started his racing career. After long last, the two finally married in Prague in 1922.
It wasn't long after that the two started racing together. In those days, it was common for a driver to have a riding mechanic to take care of the mechanical things while he focused on racing, so for a while, Eliška took on that role for her husband. According to Radio Praha, Cenek's war injury meant that he had trouble shifting; so, Eliška started changing gears for him, too. The two started off in a Mercedes, but after they championed a difficult win in 1923, Cenek gave Eliška her dream car: the Bugatti Type 30 that was to become her car of choice throughout her career.
Eliška's first race behind the wheel took place in 1924. At Lachotin-Tremosna in Czechoslovakia, she placed first in the touring cars category. Suddenly, people were paying attention to the smiling woman in the Bugatti, curious to see what she was capable of. In 1925, the Juneks bought a second Bugatti; bans on riding mechanics had been placed in Europe and America, meaning that the couple would have to drive separately from then on.
That wasn't a problem for Eliška, who had taken to driving as easily as she had taken to languages. She had exceeded her husband's skill level by 1926 and was the one competing against the top drivers in the continent.

Part of that stemmed from her attention to detail. Eliška is credited as being one of the first drivers to walk the race courses she'd be driving on in order to determine the best lines and reference landmarks. She spent the entire month before the Targa Florio in Sicily making careful notes on each of the 1500 corners. All that effort paid off; she ran in fourth place until her steering failed, nearly sending her off a cliff—but none of her detractors could claim that she didn't have the endurance to complete the 67-mile event.
She seemed unstoppable. On she went to German GP at the Nürburgring, where she secured a victory in the two-liter class. That set her in the record books as the first woman to ever with a Grand Prix—and at one of the world's most renowned tracks as well. While many other female racers of the era were encountering resistance, Junek was well-loved by most everyone. The overall winner of the Nürburgring event, Otto Merz, was so pleased by her performance that he even pulled her into a mighty bear hug that broke two of her ribs. To make herself more appealing to the public, she Anglicized her name to the easily-pronounceable Elizabeth Junek. It looked as though she was on the fast track to making a name for herself so firmly embedded in the history books that she was sure never to be forgotten.
1928 was a defining year for the Juneks. Eliška purchased yet another Bugatti, this time a Type 35B Grand Prix, a light car that was nimble but uncomfortable to drive due to its rigid axles. It didn't make for an easy drive through the Sicilian mountains for that year's Targa Florio—but that didn't stop Junek from putting what would become the best performance of her career.
Motorsport Magazine lays out all the details: Eliška took second place at the start of the second lap around the 67-mile course, ahead of legendary drivers such as Louis Chiron, Luigi Fagioli, and René Dreyfus. She held her position as she started the final of five laps, just one minute behind the leader. It seemed that she was destined for a massively impressive finish… until she struck rocks in the road that hadn't been there on the previous lap. She suffered a puncture followed by a failing water pump and slipped back to fifth. She was still less than nine minutes behind the leader after a grueling seven hour race.
In July, she and Cenek teamed up for the the German GP, eager to secure a solid result as a couple. After swapping positions with her husband, Cenek veered off the race course, struck a tree, and was instantly killed.
Eliška was heartbroken and entirely disillusioned with racing. She sold off all of their cars and turned back to her first love, traveling. Ettore Bugatti gave her a touring car to use for her travels and enlisted her to help find export opportunities in other countries as a token of appreciation for a driver who had given his cars so much positive attention.
While she did remarry after the WWII, Eliška never raced again, and she was also banned from her "high-flying" lifestyle by the Communist government, meaning that she was no longer able to travel. Stuck firmly behind the Iron Curtain, her accomplishments were largely forgotten by a motorsports world that had turned their attention to women like Kay Petre.
But, although her name may have slowly been lost as the years passed by, Eliška Junková still proved to young women of her era that if she could race, then so could they. It's impossible to say exactly how many young girls might have been influenced by Junková's success, but she recognized that she had proved that women were just as capable of competing alongside men—an important feat for a woman of the jazz age.
Eliška Junková passed away peacefully in Prague in 1994 at the age of 93, inspiring another look at the first woman to win a Grand Prix.