Airbus finally delivered its first A350 XWB today in Toulouse, France, to launch customer Qatar Airways. It's a milestone for the world's newest and most modern passenger jet, but Airbus would like everyone to forget how the A350's original design was so bad that airlines had almost zero interest in it.
Ten years ago, Qatar's CEO told Airbus it was "flying off course." Boeing was offering its 787 to compete with Airbus' A330, and with it, a weight-saving carbon composite fuselage and 30 percent more efficient operating costs over comparable planes in production at that time. Airbus dismissed the 787 and kept its focus on getting its A380 to market. Once Airbus saw that airlines loved the 787, ordering several hundred of them, Airbus had no choice but to offer something in reaction.
Airbus A340-600 (Airbus photo)
At that time, Boeing's 777 was also outselling Airbus' A340. Airbus felt that airlines and their passengers liked having four engines, for safety purposes. Airbus even marketed these planes with the tagline, "4 Engines 4 Long Haul." Boeing's 777 operational record and 787 sales success was proving that airlines could fly a twin-engined widebody jet safely and at a longer range.
G/O Media may get a commission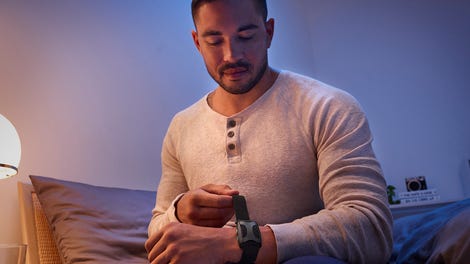 The original A350 was essentially an updated twin-engine A330, with carbon wings and newer engines (photo at top). The market reaction was unfavorable, to say the least. One analyst, the former head of Airbus North America, said it was "like putting a patch on a broken leg." Airbus began losing traditional customers like Northwest Airlines (now Delta) who went to order the 787. Qantas also ordered the 787 while Cathay Pacific ordered the 777. This put Airbus into crisis mode. Their CEO at the time, Gustav Humbert told his strategy team to come up with something that would get Airbus 50 percent of the widebody jet market, while also filling the capacity gap between the 787 and 777.
A350 XWB fuselage for Vietnam Airlines (Airbus photo)
In July 2006, Airbus presented its second A350 concept at the Farnborough air show, with their CEO having resigned the previous month - largely due to delays in the A380 program. Airbus had compiled a new design for the plane by piecing together design elements from its archives, though side-by-side, the A350 XWB looks a lot like the 787. I'm just saying. One of the biggest improvements to the new design was a wider fuselage, which is where the XWB comes from — eXtra Wide Body. At that point, the A350 XWB concept still had a traditional aluminum skin.
According to Reuters, Airbus execs retreated to a converted French Abbey after Farnborough 2006 to dive into the design. It was there that the company came to the realization that only a few of their own top people thought they should build the plane under its conceptual design. Soon after, Airbus engineers came up with a way to give the A350 XWB a carbon composite skin by using panels, rather than one single piece as the 787 body is built. In December of that year, Airbus began selling the plane to airlines, and the rest is history. The first aircraft is due to go into service with Qatar Airways on February 1st of next year, flying from Doha, Qatar to Frankfurt, Germany.
Qatar A350 XWB, taking off from Toulouse this morning. (Airbus photo)
For a more in-depth look at the new A350 XWB, I'll be in Doha, Qatar on January 7th on behalf of Flight Club when Qatar Airways formally introduces its new A350 XWB to the media and dignitaries.
Paul Thompson is a aviation journalist with over 13 years of experience working in the airline industry, who maintains the website Flight Club for Jalopnik.com. You can contact Paul to submit story ideas, your own "Plane Porn" photos, and comments regarding this or any other aviation topic via email at paul@Jalopnik.com. You can also follow Flight Club on Twitter: @flightclubnews