While I'm not a huge Ferrari guy on principle, even I refuse to apologize for how much I liked the 458 Italia and now its turbocharged successor, the 488. And the new 488 Pista is the one you want because it boasts Ferrari's most powerful V8 engine ever, rated at 711 horsepower. Now this weekend at Pebble Beach, we got treated to the 488 Pista's convertible Spider variant. I can think of worse ways to work on your tan.
According to a news release, Ferrari said premiering the 488 Pista Spider in the U.S.—including with a very America-appropriate white-and-blue color scheme—"was a natural choice given that, ever since the 1950s, North American clients have always been keen connoisseurs of high-performance convertibles." Lord knows I am!
Ferrari says that this car, like the hardtop Pista, has been developed with knowledge from the 488 Challenge and 488 GTE race cars. The 3.9-liter twin-turbo V8 puts out the aforementioned 711 HP and 568 lb-ft of torque, numbers that are hard to argue with. Even harder to argue with is the relatively light curb weight of 3,042 pounds, or the fact that it'll do naught to 60 mph in just 2.85 seconds. (Of course, Ferrari says those power numbers happen with hard-to-get 98 octane gas, but I'm sure it runs just fine on Premium.)
G/O Media may get a commission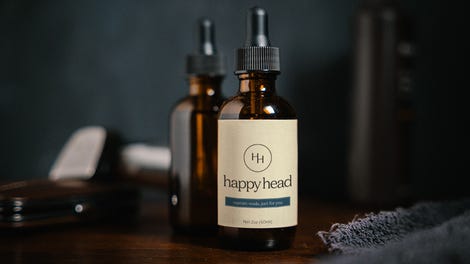 To make it feel like even more of a race car, Ferrari has draped the interior with Alcantara and carbon fiber, switched the floor mats out with aluminum plates and replaced the door handles with simple leather straps. Haven't you always believed door handles were unnecessary? It's great to see someone agrees here.
Anyway, I dig the Pista. You should buy three of them.