Good morning! Welcome to The Morning Shift, your roundup of the auto news you crave, all in one place every weekday morning. Here are the important stories you need to know.

1st Gear: Get Ready For More Self-Driving Cars On U.S. Roads

We were expecting announcements on the U.S.'s new voluntary self-driving car guidelines to come this week, but we weren't sure which day. Now, Automotive News reports, we can expect those later today.
The report cited a person familiar with the matter as saying the announcement would come today, and said Transportation Secretary Elaine Chao will announce the new policy in Ann Arbor, Michigan, at an autonomous testing facility. The policy is expected to be a lot lighter on regulations, Automotive News reports:
The new document is titled "A Vision for Safety" and will be less than half the length of the Obama administration guidelines released in September 2016 and will be less "burdensome," the person briefed on the announcement said. ...
On Wednesday, the U.S. House of Representatives voted unanimously on a measure to clear legal obstacles that could discourage automakers and technology companies from putting self-driving cars into broader use.

The House measure would allow automakers to field up to 25,000 vehicles without meeting existing auto safety standards in the first year. Over three years, the cap would rise to 100,000 vehicles annually. Automakers would be required to provide regulators with safety assessments of their systems, but would not have to get federal approval to put autonomous cars on the road.
G/O Media may get a commission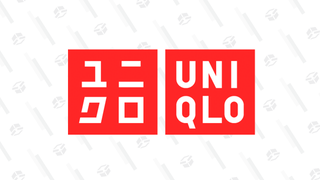 Year-round basics
Uniqlo Summer Sale
It sounds totally fine to have 100,000 self-driving cars that don't meet safety standards out on Sunday drives with the public. Totally. Remember to look both ways before crossing the road, kids.
2nd Gear: On That "Self-Driving Cars" Note 
Since we're already on the topic, the CEO of Cruise Automation, a company acquired by General Motors, announced the "world's first mass-producible car designed to operate without a driver" on Medium Monday. The autonomous-technology company's CEO, Kyle Vogt, said the car is built in a plant capable of making hundreds of thousands of vehicles each year.
You can see photos of the car in Vogt's Medium post, and here's an excerpt of it for you:
The car we're unveiling today is actually our 3rd generation self-driving car, but it's the first that meets the redundancy and safety requirements we believe are necessary to operate without a driver. There's no other car like this in existence. In a few weeks, these cars will be a part of the fleet that carries Cruise employees anywhere in San Francisco using our app. For now, there will still be a human behind the wheel.


In the near future you'll see these cars on the road, and they'll look like regular cars, but they're actually some of the most technically advanced robots on the planet. They don't need drivers, and there might not be anyone inside at all. They've been designed to emulate human driving behavior but with the human mistakes omitted. They don't drink and drive, they don't text while driving, and they don't get tired.
Vogt said in the post that it's taken 2,000 people to integrate his company's self-driving software into a GM-designed vehicle, and that they believe they've "managed to create something that will one day drive significantly better than any individual."
Well, then, we humans must not be as important or able as we thought we were. Bring on the robot apocalypse, ye tech companies of little faith.
3rd Gear: Volkswagen Will Plug A Ton Of Money Into EV Development
You're probably sick of electric-car puns, so apologies for that sub headline. But it's Tuesday morning, laugh a little. You deserve it.
Anyway, Reuters reports that Volkswagen will dump more than $24 billion into zero-emissions vehicles by 2030 in order to compete with Tesla and have a mass market of electric vehicles. VW also upped its production goal from 30 to 80 new electric cars by 2025, Reuters reports.
From Reuters:
Until it admitted two years ago to cheating on U.S. diesel emissions tests, Volkswagen (VW) had been slow to embrace electric cars and self-driving technology.

But the "dieselgate" scandal has prompted a strategic shift, while major advances in batteries and a global fight against pollution in the wake of VW's scandal have raised pressure on carmakers to speed up development of zero-emission alternatives.

"A company like Volkswagen must lead, not follow," Chief Executive Matthias Mueller told reporters on the eve of the Frankfurt auto show as he unveiled the group's "roadmap E".

"We are setting the scene for the final breakthrough for e-mobility."

VW's so-called I.D. model will compete with Tesla's least expensive car, the new $35,000 base-price Model 3 sedan, for mass-market buyers.
Reuters also reports that VW will need at least four times the capacity of a Tesla Gigafactory to produce its ambitious electric goals, and a Gigafactory is, well, gigantic.
4th Gear: Self-Driving Buses Could (Kind Of) Help Japan's Population Crisis
As Japan's population continues to age and decline, as Business Insider reports that it has for the past eight years, elderly residents in small, rural communities without many buses or taxis are struggling with transportation.
So, Reuters reports that the country's beginning to experiment with self-driving buses, or Robot Shuttles, to get people to and from the areas they need to be. Japan could launch these types of services across its rural communities by 2020 if tests this month go well, Reuters reports, and the government will essentially turn highway rest stops into bus stops for the elderly.
Here's what an executive at the company making the Robot Shuttle had to say about it, from Reuters:
"Smaller towns in Japan are greying even faster than cities, and there are just not enough workers to operate buses and taxis," said Hiroshi Nakajima of mobile gaming software maker DeNA Co (2432.T), which has branched into automotive software.

"But there are a lot of service areas around the country, and they could serve as a hub for mobility services," added Nakajima, the firm's automotive director.

In the initial trials of the firm's driverless six-seater Robot Shuttle, elderly residents of Nishikata, in Japan's Tochigi prefecture, were transferred between a service area and a municipal complex delivering healthcare services.
There's only one real problem with the shuttles, which shows where we as a global population are truly at with road-ready self-driving cars—they only go about 6 mph.
5th Gear: Oh, McLaren, Honda Will Miss You So

Reuters reports that "multiple sources" told the outlet a McLaren-Honda Formula One breakup announcement should be expected within the next few days, as the negotiations have progressed "as expected."
McLaren hasn't had the best time with Honda engines powering its race cars, because Honda's F1 engines are the equivalent to poop on a stick trying to power a car. We don't have poop-powered cars. You can imagine how it goes.
The McLaren team has been like the really, really nice person in a middle-school relationship that'll never last, always giving Honda a nervous smile and saying they hope things will go better next time, while also looking for a new partner at the same time. But a breakup isn't hard to predict, and no one else seems to want Honda's engines. (Shocker.)
The seemingly imminent breakup will likely mean that McLaren is off to get itself a Renault power unit, meaning it'll be running only the second-worst engines in F1. Yeah!
Reverse: Breaking Social And Atmospheric Barriers
On Sept. 12, 1992, NASA astronaut Mae Jemison became the first black woman to go to space as the science mission specialist on STS-47, a collaboration between the U.S. and Japan. Jemison, now 60 years old, left NASA in 1993 to found the Jemison Group, a company that researches technology in daily life.
Neutral: Does The "Future" Of The Auto Industry Feel Far Away To You?
A fully electric auto industry isn't really that many years away. Automaker after automaker continues to announce electrification and driverless cars, and places continue to announce future bans of gasoline cars. These dates companies keep tossing out—2020, 2025, 2030—are less than 15 years away, but it doesn't seem like that's the case.
Isn't it still 2007? Isn't JT's "Sexy Back" still all the rage on the radio?