Good morning! Welcome to The Morning Shift, your roundup of the auto news you crave, all in one place every weekday morning. Here are the important stories you need to know.

1st Gear: Nobody Can Take The Wheel Now
The machines are, in fact, taking over, because the humans in charge are letting them. Lawmakers have been increasingly willing to let companies testing self-driving car technology hit the public roads with a rather loose set of rules, and it sounds like they'll keep getting looser.
Current federal regulations require some kind of human controls on autonomous test cars. That could soon change.
The U.S. National Highway Traffic Safety Administration published a new "Significant Rulemakings Report" recently, which basically runs down ideas it has for transportation rules changes. One idea was to let test-mule driverless cars on public roads without human controls like pedals and a wheel.
G/O Media may get a commission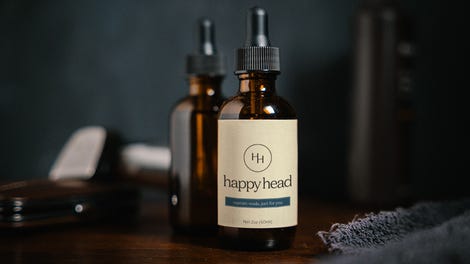 That means even if a person wanted to intervene while testing a driverless car, there would be no conventional controls to do it with. Cool! From the report:
The National Highway Traffic-Safety Administration (NHTSA) seeks comments to identify any unnecessary regulatory barriers to Automated Safety Technologies ... particularly those that are not equipped with controls for a human driver; e.g., steering wheel, brake or accelerator pedal. ...

NHTSA seeks comments on the research that would be required to remove such barriers. This action will inform subsequent steps in the regulatory process to amend Federal motor vehicle safety standards (FMVSS) and other motor vehicle regulations in order to safely lay a path for innovative automated vehicle designs and technology.
In other words, "Let us know how you feel about sharing the roads with self-driving machine pods that may or may not take over the world one day." Sounds great.
2nd Gear: No Air, No Aaair... In Your Tires
Toyota, content to live alone with just itself at the top of the most valuable automaker list, wants to use airless tires to help make its electric and fuel-cell vehicles lighter for better performance.
Bloomberg reports that tire makers Michelin and Bridgestone already develop airless tires for vehicles like golf carts, lawnmowers, all-terrain vehicles and construction equipment, but that the technology is "still unproven" on road cars. But Toyota's already slapped some onto a concept car, telling us that the automaker wants our future EVs to drive with no air. From Bloomberg:
The automaker is using airless tires — featuring individual motors in each wheel — on a vehicle for the first time with its hydrogen-powered concept car, Fine-Comfort Ride, unveiled at the Tokyo Motor Show last week, chief engineer Takao Sato said in an interview. Since such tires comprise a band of rubber encircling a plastic-aluminum hub, the premise is that they could one day compensate for the weight of the motors, he said.

Currently the concept tires weigh about the same as their pneumatic cousins, but Sato is counting on developments in the technology that can help shave 5 kilograms (11 pounds) — or about 30 percent — from each tire's weight by as early as 2025.
Bloomberg reports that Sato said for automakers, the attraction of airless tires is for use on EVs. Should tire makers have the same idea, they'll have to convince drivers the tires are safe enough on cars that they can breathe (a sigh of relief) with no air. They have a few years, since Bloomberg reports that tire maker Sumitomo Rubber won't have a commercial tire ready until at least 2020.
There's a song in here somewhere.
3rd Gear: Continental Wants To Shut Car Hackers Down, Too
Reports are that Continental, an automotive supplier of more than just tires, is in talks to buy Israel's Argus Cyber Security for $400 million. Argus builds technology to help protect connected cars from hacking, and Reuters reports that Israeli media reported Monday the talks are in "advanced" stages.
Argus and Continental already work together, with Reuters reporting that the two companies launched technology recently to provide over-the-air software updates. From Reuters:
Cybersecurity experts have criticized the automotive industry for failing to do more to secure internal communications of vehicles with network-connected features.

The danger, they say, is that once external security is breached, hackers can have free rein to access onboard vehicle computer systems which manage everything from engines and brakes to air conditioning and infotainment.

Continental ... makes telematics control devices used to transfer data and enable communication between a vehicle and remote management tools such as web panels and mobile apps.

Carmakers say that any vulnerabilities in this area do not directly affect the critical safety features of a vehicle.
Continental declined to comment on the "speculation" about its expected purchase of Argus, which was founded in 2013 and has raised $30 million, according to Reuters.
4th Gear: Feds May Finally Get More People To Do Their Recalls

The human race, in general, is very bad at addressing car recalls. Even with something as serious at the deadly Takata airbag situation, common excuses for not going in to get the free recall done included "not having enough time."
So, yeah, people need more convincing when it comes to getting their faulty cars fixed. The U.S. National Highway Traffic Safety Administration is working on that, essentially by bugging people in addition to the mail notices they get. From the Friday announcement on the program, for which the NHTSA will give the state of Maryland $222,300 to pilot it:
On average, only 70 percent of vehicles recalled are repaired. ... While NHTSA remains engaged in an aggressive campaign to educate consumers about the importance of repairing recalled vehicles, the FAST Act provided grants for up to six states that agreed to notify consumers of open recalls on their vehicles at the time of registration. Maryland was the only state to apply for the grant and will begin the process of developing their pilot program. ...

The $222,300 award to Maryland is a part of a two-year pilot grant program to test the feasibility of providing open recall information to consumers at the time of vehicle registration. The pilot program does not replace the vehicle manufacturer's obligation to alert consumers of recalls on their vehicles and to provide a remedy free of charge.
Just go get your recalls done.
5th Gear: GM Settles Another Case
Speaking of recalls, those led to yet another General Motors settlement. Via The Detroit Free Press:
General Motors has agreed to a $13.9 million settlement with Orange County, California, after prosecutors accused the auto giant of concealing serious safety defects to avoid costly recalls and part replacements.

The lawsuit, filed in 2014, accused GM of deceptive business practices and unfair competition. It alleged the automaker marketed its brand as safe and reliable while failing to disclose defects including power steering, airbag and brake problems. As a result of the failures, at least 124 people died and 275 were injured, according to the Orange County Register.

[...] Prosecutors said GM trained its staff to never use the words "defect" or "stall" and routinely chose the "cheapest part supplier without regard for safety." The lawsuit said the company also discouraged employees from addressing safety issues, according to the newspaper.
Reverse: Tim Flock Wins The 1955 NASCAR Championship
The seventh-ever NASCAR Grand National (now Monster Energy NASCAR Cup Series) season ended on Oct. 30, 1955, with Tim Flock winning the race and the title. It was his second. For part of his racing career, Flock drove around with a monkey, Jocko Flocko, in his race car.
Neutral: Robot Cars On The Road
Are we ready for this or are you against such testing?