Federal investigators looking into a fatal crash involving a Tesla Model X said on Sunday they were "unhappy" with the automaker for releasing information in a blog post on the incident late last week.
Tesla confirmed late Friday that the Tesla Model X had the vehicle's semi-autonomous Autopilot system engaged just moments before it slammed into a highway barrier in California on March 23.
The automaker said computer logs recovered from the vehicle showed the driver, 38-year-old Walter Huang, "had about five seconds and 150 meters of unobstructed view of the concrete divider with the crushed crash attenuator, but the vehicle logs show that no action was taken." Huang's hands weren't detected on the wheel six seconds prior to the collision, Tesla said. Huang died in the crash.
But the National Transportation Safety Board, which is looking into the Model X crash as well as an earlier incident involving a Model S vehicle, criticized the automaker for its preliminary disclosures, citing the ongoing investigation.
G/O Media may get a commission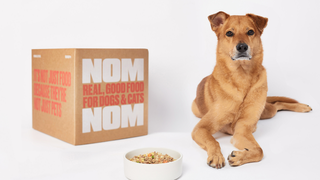 "At this time the NTSB needs the assistance of Tesla to decode the data the vehicle recorded," NTSB spokesperson Chris O'Neil told The Washington Post on Sunday. "In each of our investigations involving a Tesla vehicle, Tesla has been extremely cooperative on assisting with the vehicle data. However, the NTSB is unhappy with the release of investigative information by Tesla."

Following recent admissions from Huang's family that he had complained about Autopilot before, as reported by ABC's affiliate in San Francisco KGO, the NTSB said it was examining "all aspects of this crash including the driver's previous concerns about the autopilot."
"We will work to determine the probable cause of the crash and our next update of information about our investigation will likely be when we publish a preliminary report, which generally occurs within a few weeks of completion of field work," O'Neil told the Post.

Tesla didn't respond to the NTSB's statement when the Post asked for comment. The unusually public response from the agency comes amid a troublesome time for Tesla, whose CEO Elon Musk made an attempt at an April Fool's joke, just hours after the NTSB's statement, by declaring the automaker is bankrupt.
The Model X crash is the third known fatality to occur when Autopilot was engaged. In January 2016, 23-year-old Gao Yaning died while driving a Model S on a highway in China, and his family's attorney recently told Jalopnik that Tesla's own data confirmed Autopilot was engaged at the time. (Tesla declined to comment at the time.)
That June, Joshua Brown died in Florida after his Model S crashed into a truck. The NTSB said an over-reliance on Autopilot was partly to blame in that crash.