Red Bull team principal Christian Horner's vision for the future of Formula One is so brilliantly simple that if it was down to him, people would actually start watching races again. Bernie, I believe it's time to get the fuck out.
We sat down with Christian right before he had to hit the stage at Infiniti during the Festival of Speed at Goodwood. I don't watch F1 anymore, so what could I ask from a man who used to win everything, but just can't anymore due to a useless Renault engine and Mercedes-Benz being twelve months ahead of everybody this year? When can they stop sucking monkey balls? I guess that's a start.
Horner says that might only become realistic in 2017, when the rules change again so they can play around with the chassis. By then, they should have more (reliable) horsepower, too, but that doesn't mean they won't push hard in 2016.
As for the future of Formula One, Horner would start by getting rid of the complicated penalty system to make sure drivers can finally focus on driving again. He would also make cars harder to drive, getting back to the point when it's necessary "to tame the beast," as he believes the current experience is just not physical enough. In fact, he said today's F1 cars are "a bit too easy, a bit too comfortable."
G/O Media may get a commission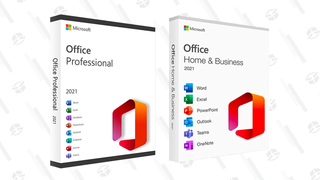 89% off
Microsoft Office Professional 2021 Lifetime License
All of that would make the drivers a bigger variable again. If that's still not enough for you, he would also use tires that require 2-3 pit stops without suddenly falling apart on the track in the meantime.
Horner's ideal car would still have a hybrid power unit, but use a more basic electric system with the combustion part allowed to work much harder. The combustion engine would gain more horsepower through increased fuel flow and higher revs. It would be "more spectacular."
And more noisy too. Hearing their first car, the Red Bull-Cosworth FB1, with its 3 liter V10 doing its thing up the hill brought up some sweet memories.
Christian didn't get to drive anything at this year's Festival of Speed, but his eyes were on this 1990 Williams-Renault FW03B in the paddock. It was later taken out for a spin by Felipe Massa.
Here's a Renault that went up a hill.
Photo credits: Getty Images, Robert Stokes and Máté Petrány/Jalopnik
---
Contact the author at mate@jalopnik.com.