The Polestar 2 electric car will have a claimed 400 horsepower and a range of 350 miles, Polestar COO Jonathan Goodman confirmed last week at the Goodwood Festival of Speed.
According to Goodman, who spoke to Autocar about the new brand's new planned lineup, the Polestar 2 will be the automaker's entry-level car and Tesla Model 3 competitor.
Along with its around-400 hp and 350-mile range, Goodman also revealed the Polestar 2 will be priced around $40,000 to $66,000, and will be introduced shortly after the 2019 production start of the Polestar 1.
Goodman also had some advice to the other automakers diving into the EV game with flashy, futuristic and mostly-ugly designs, speaking to Autocar:
"Other brands may be doing that, but if we're looking at a market worth 30m cars within seven years, it isn't going to be niche, it's going to be mainstream. So you just design a great-looking car – not one with a big blue flash down the side."

In contrast to the cultish following that rival brand Tesla has attracted, Goodman also wants Polestar to have an inclusive attitude towards its customers."I think it's very dangerous for brands like ours to sit here and ask 'what's our type of customer?'", he went on. "Electric cars will be just as appealing to young executives as they are to retirees. It's a new market, and purchase intentions will vary. So we've got to be a welcoming brand that's not geeky, cliquey or judgmental."

G/O Media may get a commission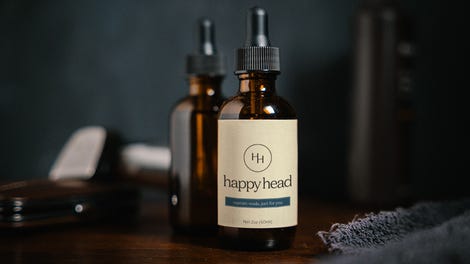 That approach may actually make sense. The Camry and F-150 didn't become the titans they are because they looked wild or had particularly powerful performance or anything like that. They're just good cars, and that's the business Polestar is looking to be in.