If up until this point you thought the BMW i3 was a rather ugly piece of overpriced boredom, please allow me a moment to explain why you've been misled. This rear-wheel drive electric car had a bigger effect on me than a Lamborghini Aventador and has just as much carbon fiber as that Italian exotic and can be had for a fraction of the price.
BMW's i cars are important for three reasons. Firstly, because BMW had to figure out how to mass-produce carbon fiber to make them. Secondly, because they show a new face of the company that makes the X6 and forces its competition to do the same.
Last but not least, because they show how much fun electric cars can be even at $30,000 less than Elon Musk's cheapest Model S.
The i8 might be the most significant and forward thinking car on the road today that also acts as the Countach of our time, but the i3 is the city car people can actually buy in relatively large numbers and drive every day to work.
G/O Media may get a commission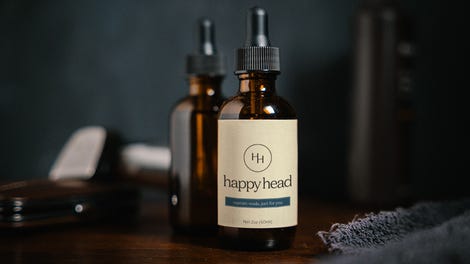 Choosing electric cars always comes down to the environment, but in this case, I'm not talking about saving the rainforests or cute pandas who are too lazy to reproduce. Instead, I'm talking about your very own environment, the city in which you intend to use it. If that happens to be Budapest, things get slightly complicated.
Expanding beyond Western Europe by introducing the i brand in what they call a "small but very enthusiastic" market was a brave move from BMW considering how beta the infrastructure is around here at this point.
Home charging was out of the question for me, but the city has 29 public chargers in 14 locations that are free to use for now as long as you register in the program by sending an email. I did that, but switching the stations on and off still required a phone call that took at least three minutes each time. That made zero sense to me, proving that the system will need some fine tuning before we can call it operational.
Having electric cars around is also a very new idea to the general public, and since parking is a massive issue in the capital, expecting those dedicated green spaces to stay unoccupied during the day is naive at best. No matter. On my first try, I found the delivery guy responsible for putting a Honda CR-V there in no time, and the next day, moving four garbage bins a few feet away seemed like a small price to pay in exchange for some free electricity.
The guys at BMW Hungary told me the highest range this car's computer ever estimated was about 82 miles, but when I jumped into it on a cold Wednesday afternoon, I started with ten less on tap. Later on, I also learned that the charging times hugely depend on how much juice you had left when you plugged it in, and that the range can go down by as much as six miles just by switching on the A/C. But as long as you have power, you're in for a good one.
While the 0-62mph time of 7.2 seconds might not sound that impressive, the way this car accelerates from 5 mph to illegality is beyond belief. The instant torque delivery, the single gear and the rear-wheel drive means you can move way faster in traffic than you opponent in the other lane.
The i3 made me launch off the line at full throttle at every given opportunity, but that wasn't the usual guilty pleasure. Just think about it!
If I floor my 30 years old carbureted engine just for the fun of it, I'm burning more and more of Europe's ridiculously overpriced fuel with each blip. I can't do anything about it, fuel economy is just always at the back of my mind.
To keep things on the sensible side, there is no Sport mode in the i3, but of course it will still use more electricity once you switch to Comfort from Eco or the speed-limited Eco+ and step on the right pedal. Yet if you're well within the range and know that the car will be plugged in soon enough, you don't need to hold back any of its performance. In fact, you can even switch off the traction control to make sure Comfort feels sporty enough.
Laugh at those skinny tires as much as you like, but this tall box also turns beautifully. Okay. Despite being agile, like most modern cars, it will still understeer if the front gets light or the road is wet and slippery, but the low center of gravity and the rear-wheel drive takes care of the handling just fine right up until you don't start chasing sports cars with your electric grocery getter.
If the range of 80 miles is not enough for you, the i3 is also available with a moped engine acting as a generator. While the pure electric i3 BEV is 2,634 pounds, the REx is 264 more, which means it's also less efficient despite having almost twice the range according to the EPA.
It all depends on your priorities, but while I had the BEV and would probably choose the lighter car anyway, Michael Schulte over at Lego.Gizmodo bought a REx in Kansas as a replacement of his Honda CR-Z, and here's everything you should know about his ownership experience so far.
Drive either one, another fun attribute of the i3 is that it uses regenerative braking so intensively that once you lift off the accelerator, the car starts to slow down rapidly and comes to a stand still by the time you would normally push the brake pedal. That means in most cases, you can put it exactly where you want to with one foot and a bit of steering. When you want to coast along, you simply touch the pedal without accelerating. It's a delicate, but well calibrated system.
If you're bored in traffic, the extra-wide nav is there to show how far you can go in each mode on the map by creating different borderlines around the area based on the available routes.
As you can see, by the time I got back to the city center, my car was down to an estimated 20 miles of range, and while that was still more than enough, first time users like myself will find that dropping number more alarming than the usual sight of a LED lighting up when your tank is about to dry up.
When you look at your phone or computer, it becomes hard to trust those batteries on the edge on a winter day, and a flat electric car is not something you can just push off to the side. In fact, the i3 can only be transported on a flatbed once it stopped for good.
Then again, I guess that dark thought is what you pay for the opportunity to keep accelerating like a child all day long without spending a penny on gas.
Of course you also pay at least $45,400 (minus government incentives) for one with the eucalyptus dash, but you need to go for this interior, because it's fantastic.
Those who think it's "not premium enough" probably don't get this car at all. That's fine, it's not for everyone, but I find the i3's interior to be a minimalist masterpiece full of light and alien shapes, and while some materials might feel a bit harsh at first, the recycled plastic door covers, the thin seats covered in wool and leather and the open pore wood trim is all there to make this plastic car feel simple and natural despite its complex underpinnings and unusual looks.
And let's not forget that it will also seat four with ease with enough headroom thanks to the tall roofline and a trunk that will swallow your stuff. This is not the car you go on holiday with, but it will take care of your daily duties. The relatively high seating position is also great in traffic, even if it ruins the gokart experience with the same swing. But the batteries had to go somewhere.
And if the rear cupholders seem a bit useless? Who cares as long as you have suicide doors?
Buckle up now, because I even like the side profile. I know many of you think it's as ugly as it gets, but I find it to be just as exciting as the rest of BMW"s electric effort. Previously, many electric cars failed in my eyes specifically because there was nothing interesting about them except for a bunch of batteries making them as heavy as a whale.
The i3 is on a whole new level with its carbon fiber body, Scandinavian-style cabin and strange but highly aerodynamic proportions, not to mention its performance and handling. It's a BMW, and it knows the job description.
But while having fun behind the wheel is important, the i3 packs a bunch of advanced sensor as well.
Not only can you control its functions and monitor its charging status via your smartphone or even a dedicated smartwatch, but as far as autonomous technologies go, the i3 will also park itself without anybody sitting in it while its active crash prevention system will try to avoid all sorts of collisions without your touching anything.
As a daily driver, if you plug it into a public charger, despite taking a couple of hours, it will be ready by the time you're done with work. Charging at home overnight is even easier. You just need to plan ahead a bit and keep counting those miles if you take the longer route.
18.5 kWh/62 miles. That was my energy consumption with the car driven mostly in Comfort mode. What's that in US mpg? No idea, but it doesn't matter because all those miles were absolutely free, and I even had air-conditioning.
I also made new friends with it! The i3 is guaranteed to turn heads anywhere you go, even if you skipped the orange paint option. Some people will buy it just for that, because it's fashionable or because it looks like a Transformer at night. An angry one.
I like the i3 a lot, and it looks like GM is in the same boat.
But for the next generation, how about its weight pushed down to under 2,200 pounds with its range doubled and the charging times also cut significantly? Would that achievable in just a few years time?
Honestly, I think you should ask Elon Musk about that. He can probably predict this part of our future better than I can.
But with those numbers, the i3 would be the perfect second car. It already is for most.
Photo credit: Nagy Attila Károly and Máté Petrány