If you needed a perfect illustration as to why the Grand Prix Drivers Association called Formula One out for its poor decision-making processes, here it is. The FIA put a tweaked version of the borked qualifying system up to a vote—not the system that the teams voted for—and thus, couldn't get the agreement they needed from F1's stakeholders.
According to Sky Sports, the Formula One Sporting Regulations mandate unanimous approval for any changes made after March 1 that aren't implemented for safety reasons. The teams had already agreed to revert back to the qualifying system from 2015, however, that's not what went up for a vote when the Strategy Group and the F1 Commission met last Thursday.

These two groups were the first hurdle to getting a watchable qualifying system back for Bahrain, but the FIA didn't allow them to do it. Instead, the FIA put a compromise to a vote, wherein the first two rounds would retain the elimination knock-out formula from Australia, but the final session would revert to the old format where all cars were allowed to stay on track for the entire duration of the session.
Sure, the final session of qualifying was by far the worst to watch, as the few remaining teams at the end figured out that it wasn't worth going back on track for and stayed in their garages. However, a compromised system isn't what the teams voted for, and certainly isn't what most fans want to watch.

G/O Media may get a commission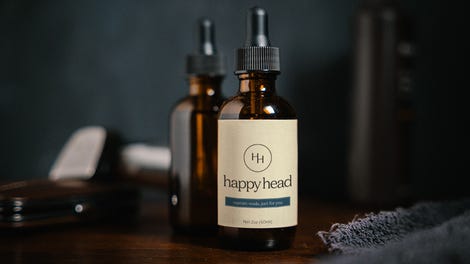 Per Motorsport.com, two member teams on the Strategy Group, Red Bull and McLaren, refused to approve the compromise, as the first couple of sessions would be the same ridiculous, loathsome format as last time.
According to Adam Cooper's F1 Blog, Williams and Force India had actually suggested the format compromise at the start of the post-race meeting with Charlie Whiting where teams initially voted to kill elimination qualifying. The idea of just leaving Q3 as it had been in 2015 had come up before this season started, but failed to gain enough traction then.

It was from there that FIA president Jean Todt later pushed for the F1 Commission and Strategy Group to vote on that compromised format.

It's worth noting that at least one team backed away from the unanimous vote to kill elimination qualifying. Force India deputy team principal Bob Fernley expressed his thoughts on the matter to Adam Cooper's F1 Blog:

Obviously it's something of a knee-jerk reaction in some ways. I think we should have let the weekend go through and evaluate it. It was the whole purpose of what the changes were made for, it was about trying not only to spice up qualifying a little bit, which it certainly did in Q1 and Q2, but also from the point of view of what it was going to do in the race with the tyres and so on.

Clearly Q3 didn't quite tick all the boxes and needed to be looked at, but that was one element of it. I think we should have waited. A lot of thought had gone into it in the first place, and just to throw it out without following the whole process seemed to me just too hasty.
Still, if Force India really didn't like the "knee-jerk" vote, perhaps they should have pushed to re-do the team vote after everyone had cooled off a bit, especially given that only F1's largest teams have a say in the Strategy Group?

I'm also not convinced that all that much thought went into a qualifying plan that was hastily implemented less than a month before the first race of the season. Many stated their concerns about the format, but F1's powers-that-be didn't listen and we got exactly the nonsense qualifying session that many had expected.

Worst of all, this qualifying experiment has now become an even larger dumpster fire as a result of fans', drivers' and teams' demands to change it back to something that actually works. Any hopes of having a consistent format for the entire year were dead on arrival.

You've All Been Played, Suckas

One theory put forth by F1 pundit Jonathan Noble on Motorsport.com is that the FIA knew that this compromise would be rejected. Thus, submitting only that for a vote would force the teams to keep the full elimination qualifying session for one more race weekend.

F1 head Bernie Ecclestone even mentioned that he suggested leaving things as they were for one more race to The Sun:
They are going to do what I proposed, which is leave things as they are for this next race.

After that, we will then have a good look and decide whether what was done was the right thing to do, the wrong thing to do, and ask does it need modifying, does it need scrapping?
Part of me even sympathizes with the FIA's desire to give elimination qualifying another chance. The teams didn't fully understand it at Australia, and it can be hard to separate items that worked from items that didn't when that's the case.

A second chance might be the way to go if it didn't go directly against the unanimous vote of the teams who actually participate in the sport as well as the overwhelming disapproval from the sport's fans. As it is, however, it's a big middle finger to the sport's teams, driver and fans, and further proof that F1's leadership is as incompetent as it gets.

I can't blame Red Bull and McLaren for sticking up for the teams' earlier decision, either, as even the first two sessions of the Australian Grand Prix qualifying just weren't fun to watch. The cameras were forced to spend too much time on the garages to see who might be heading out for a lap, provided the team didn't give up once the 90-second countdown clock was on their driver.

Worst of all, the supersoft tires were only good for one flying lap before a driver needed to come back into the pits, forcing drivers to come back into the garages constantly to stay out of the knockout zone. Surprise, surprise—we'll likely see those exact same tire choices at Bahrain, too.

Even Mercedes team principal Toto Wolff, whose driver was on pole following Australia's abortion of a qualifying session, isn't optimistic about Bahrain's qualifying being worth watching. Wolff told Sky Sports:

The teams were unanimous in their opinion of it on Sunday in Melbourne and it wasn't a positive opinion. We haven't found the right format with this change and it's hard to see how it might be more entertaining for the fans this weekend in Bahrain.
At the very least, I can't fault anyone who gets some sleep and breezes through it later on tape-delay this time. I would be properly angry if I had paid for a Saturday ticket to watch qualifying in person, though.

Signs Of A Larger Meltdown

When the sport's drivers called F1's rules-making process "obsolete and ill-structured," this is exactly the kind of thing they were talking about. There's no consistency. Teams and drivers feel as if their concerns don't matter. The entire process of changing qualifying, which wasn't even one of F1's biggest problems to fix, has been a complete mess from the start.

According to an open letter reponse obtained by the BBC, Ecclestone actually agreed with the drivers, urging F1's powers-that-be to consider restructuring the governance of the sport.

While it's easy to write this off as another unpopular gimmick, it's one that seems to be foisted upon the teams with little input. Previous unpopular decisions have often been exacerbated by the fact that only the most powerful teams have a say in the F1 Strategy Group. Now even the big teams are unhappy.
Will this be going to be the last straw that finally forces F1 to make changes for the good of the sport?