Just when you give up all hope of hearing SRT's wonderful V10 monster on a race track, an enterprising privateer swoops in to save the day. According to RACER, Riley Technologies wants to bring the ex-factory Dodge Vipers to the 24 Hours of Le Mans this year.
Rejoice!
Riley has been running the Dodge factory racing effort since 2012, starting over in the American Le Mans Series. They earned their first win with the car in 2013, and then took it to both a TUDOR United SportsCar GTLM team and drivers' championship for in 2014. Needless to say, they know a few things about racing a Viper.
Although the team plans to use the same personnel that ran Dodge's factory effort in 2014, they still have to line up funding and drivers. They also need their entry to be accepted for the race itself.
Riley Technologies' Chief Engineer Bill Riley explains to RACER:
It's completely private; Chrysler's not involved, which means we have to find the right drivers – some guys that can help make it happen, and some sponsors who are interested in being part of the biggest endurance race there is.

There's nothing more I'd like to see us than us back at Le Mans, the Riley name on the entry list, and going hard with our Vipers which have been completely transformed since our first time there. It's a pretty exciting program to put together, but we're also getting close to the entry deadline. I'm hoping we can get everything together in time to make it happen.
G/O Media may get a commission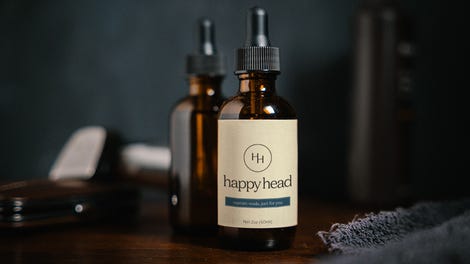 Having largely the same team run the same cars at Le Mans this year should be a huge bonus, although losing SRT's talented factory driver lineup could make things difficult. There's always enough competitive talent floating around without a Le Mans drive, though, that they should have no problem finding decent drivers.
Riley took the cars to Le Mans in 2013, where they showed great reliability and pace compared to the rest of the field. Although that was a learning year for the Viper team, they're confident that they've learned all the lessons they need to learn to be running near the top.
Besides, they're already working with the Automobile Club l'Ouest who runs Le Mans to ensure that the Dodge Viper has competitive Balance of Performance mods for that series, so I expect that they'll probably have no problem getting the team accepted to Le Mans.
As for where the cars will run, Riley is considering both the GTE Pro and GTE Am categories.
Everyone was sad to hear that the Viper team wasn't going to Le Mans last year so they could concentrate on winning TUSC instead (which they did), so Riley's announcement is news worthy of doing a little happy dance around the house.
The Vipers are back! It's as if they never left Riley Technologies' shop in the first place.
UPDATE 1/9: According to Daily Sportscar, Riley plans to run two cars for the North American Endurance Championship rounds and one full-season TUDOR United SportsCar Championship car.