In a move that will surprise no one who's been following the 2018 Dodge Challenger SRT Demon hypefest, today we find out that the new car will have a "drag mode" with suspension design exclusively optimized for straight line speed.

Well, it's Thursday, and you know what that means. It's time for another weekly installment of "What insane shit is going to be revealed about the Dodge Challenger SRT Demon?" Apparently, the Demon is only for buyers who liver their life a quarter-mile at a time, and never encounter turns.
Unlike the Challenger Hellcat, which Dodge calls the ultimate "do everything" muscle car because it "strikes that perfect balance between drag strip brute force, road course competence, and street car civility," the Demon is not interested in such compromises, but rather "absolute domination" in a drag race.

In order to achieve this, Dodge has outfitted the Demon with the first first-ever factory mechanical/electronic drag-race-specific suspension tuning on a production car. Now, the reason Dodge is the first to impart such a setup on a street car is because every other brand knows that this idea is both ridiculous and insane, but this is Dodge we're talking about!

G/O Media may get a commission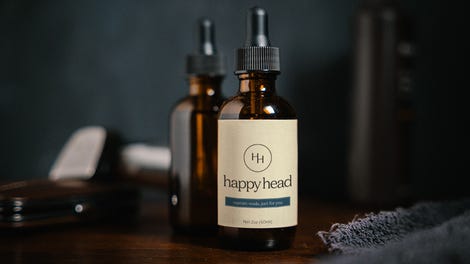 The automaker used an "old school" solution to the mechanical suspension components by increasing the compression in the rear shocks, using a less restrictive sway bar and pairing that with the quickest reacting front springs along soft front shocks. This maximizes weight transfer and traction control to optimize the launch while still providing some lateral stability. The reason for all this trickery is because Dodge says "Burnouts are fun, but they don't win races."

Glad they cleared that up.
The most recent teaser is entitled "Third Law", obviously in reference to Issac Newton's third law of motion: When one body exerts a force on a second body, the second body simultaneously exerts a force equal in magnitude and opposite in direction on the first body.
I imagine Mr. Newton would be very interested in muscle cars.
Naturally, Dodge also dropped some specs that you can spend the day dissecting for clues.
Hardware:
35 percent lower rate front springs/28 percent lower rate rear springs
75 percent lower rate hollow front sway bar/44 percent lower rate rear sway bar
Drag-tuned Bilstein Adaptive Damping Shocks
Software:
Rear = F/F and Front = F/S
F/F – F/S maintained @ wide open throttle (WOT)
F/F – F/F < WOT
Traction control disabled/ESC maintained
Result:

We welcome your theories in the comments.