Dodge has a problem. The hilarious 707-horsepower Challenger Hellcat is entering its fourth model year, and pretty much everybody who's willing to spend $70,000 on one has one. And the 2018 Dodge Demon has stolen all the hype. The solution? Giant fender flares and even wider tires, baby. That'll teach you to say muscle cars can't turn.
(Full disclosure: Dodge flew me to Indianapolis, put me up in a beautiful hotel, fed me first-class food for a couple days and rented out the Indianapolis Motor Speedway and Lucas Oil Raceway for myself and other journalists to drive the Durango SRT, Challenger Hellcat Widebody and Challenger Demon. It was too wet to do as much driving as any of us would have liked, but we got enough drag runs in to feel what this thing can do.)

Dodge is dumping performance cars into dealerships like soccer balls on a fresh-cut field from one of those big gym class net-bags. And here we are, just a bunch of slobbering dogs, trying to put our teeth into all of them.
The 840-HP Demon is a true thing of majesty and a future collector's item, but relatively few people will ever own one despite Dodge calling it a "production car." The Durango SRT is neat and, if nothing else, cool-sounding.
G/O Media may get a commission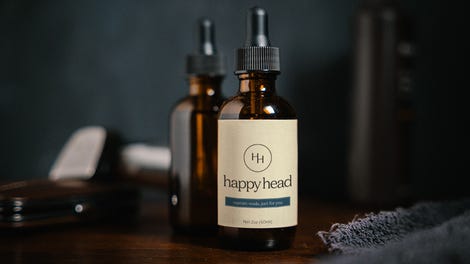 As for the Hellcat Widebody, it looks fierce for sure. But even with an extra 1.5 inches of rubber on the rear wheels, booting the throttle makes things dangerously exciting very quickly.

You see, we were supposed to take the Hellcat Widebody around the Indianapolis Motor Speedway, the same arena where real steel heroes duke it out in the Indy 500 ever year, to see just how well the wider-stanced super-Challenger could take turns at speed.

But as we rolled up to the track, a legion dark clouds gathered and unleashed a diluvian rainfall that damn near forced joint to reopen as a water park. So I only drove the Hellcat Widebody for a few minutes, on the road, after the sky finally settled.

In case you were wondering, I can now confirm that it doesn't matter how fat your tires are; if you put 707 HP to tarmac that's even a little bit moist, you'd better be paying attention.
I gassed this thing coming out of a parking lot, hard enough to make noise, safely. But what would have been "safe" in any other car ended up hanging the Hellcat's tail into the oncoming lane before my foot had moved more than a few twitches into the throttle.

Taking an even more conservative approach off the next stop light, the 'Cat's butt still refused to stay straight. The machine is no gentler from a casual cruising speed. Put the pedal down, and the Hellcat Widebody's tail shakes like a dashboard hula doll, whether you're parked or plodding along at 40 mph already.
Look, I can already hear you complaining at your computer: "Why are you surprised that the Hellcat wants to wiggle?"

I am not surprised. At all. Just passing on my observations as a PSA to those of you who might be thinking the Hellcat was just a Widebody away from being planted, controlled and manageable. It may well corner better, but it's no tamer than it's ever been.
The only obvious difference between this car and every other Hellcat is, obviously, the bodywork.

Below those voluptuous fender flares that add 3.5 inches of width to the car, the Hellcat Widebody runs 11-inch-wide wheels wrapped in 305/35ZR20 tires, as opposed to the standard Hellcat's 9.5 inchers with 275/40ZR20 tires.
Here, take a closer look at how both Challenger Hellcats look bumper to bumper:
Dodge claims that a pro driver running the Widebody in good conditions shaved "approximately two seconds per lap" on a 1.7-mile road course over a standard Hellcat, which apparently translated to "approximately [a] 13 car length" lead after one lap.

The Widebody's bonus traction is also supposed to take 0.3 seconds off its quarter-mile time, with the Widebody posting a 10.9-second run claim and the regular Hellcat still hanging out at a pathetic 11.2. The Widebody enjoys a 0.1-second shorter 0 to 60 mph claim too: 3.4 seconds.
A Widebody-specific electric power steering system gives the car variable steering resistance, so you can make the helm feel "heavier" if you so desire. The practical benefit there is that you can artificially add some of the sensation people are always lamenting the absence of in cars with electric steering systems. Relatedly, the car's skid pad grip claim moves up by 0.04 g, from 0.97 g in the Widebody versus 0.93 g in the regular Hellcat.
I'm sad to say I can't tell you how all that brochure bullshit translates to full-noise track driving, since our shakedown session got rained out. But let in of itself that quash any ruminating you might have had about the Challenger Hellcat being one Widebody kit away from tame.

Until we take it back to the Flintstones and start running a solid, single seven-foot wide rear tire I think 707 HP going to be a handful. But that's why you wanted a Hellcat anyway, right?