The Energy Department's rosy website claims the government's Advanced Technology Vehicle Manufacturing loan program has "created or saved" 37,000 jobs. A Jalopnik analysis of the current states of the five companies involved shows that this number is technically true, but not the way the government tells it.
Fisker Automotive and The Vehicle Production Group appear headed towards likely bankruptcies, despite having received nearly $180 million between them under ATVM. A total of $8 billion has been doled out to those two companies, as well as Tesla, Nissan and Ford.
But the information posted on the Energy Department's own cheerful, brightly-colored website is so wildly out of date, it almost appears to be whitewashing several key facts about the project. The ATVM website fails to mention that Fisker and VPG are no longer making cars and treats both as if they are ongoing projects that have yielded 1,200 jobs between them.
G/O Media may get a commission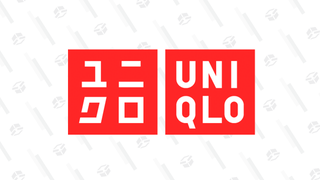 Year-round basics
Uniqlo Summer Sale
Like this, on the VPG section of their site:
In March 2011, the Department of Energy finalized a $50 million loan guarantee to Vehicle Production Group (VPG) to support the development of the six-passenger MV-1; a factory-built, wheelchair-accessible vehicle that will run on compressed natural gas. Less than a year after closing on the loan, VPG began production and hundreds of their vehicles are on the road already.
Yes, scores of VPG vans are on the road already — 2,500 or more. But the site fails to mention that VPG ceased operations in May and laid off most of its staff. (It also says the van is a "dedicated compressed natural gas vehicle," which is untrue. It had a natural gas option, but the main model used a gas-powered 4.6-liter V8.)
It's the same story with the Fisker section of the site. Here, the language paints Fisker with a much brighter paintbrush than they probably deserve at the moment:
In April 2010, the Department of Energy awarded Fisker Automotive a $529 million loan under the Department of Energy's Advanced Technology Vehicles Manufacturing Loan Program. Fisker will use this loan to develop and produce a plug-in hybrid electric vehicle.

Fisker used $169 million to support the design and engineering, equipment and manufacturing processes for their first vehicle, the Fisker Karma. The Fisker Karma is a high-performance vehicle with an advanced hybrid electric powertrain that significantly improves performance and fuel economy.
No mention of the fact that Fisker hasn't produced any cars since last November, or that even the governor of Delaware — where the smaller Atlantic sedan was supposed to have been built at a former GM plant — has said that the company either needs to declare bankruptcy or enter into a negotiated settlement to pay down their $170 million federal loan.
Why would the Department of Energy be so cheery about the state of things? Admitting failure in a public investment is a hard thing to do, but it should be done in the spirit of transparency. Perhaps they are waiting for official declarations of bankruptcy before they can file VPG and Fisker under "discontinued projects" like failed solar panel manufacturer Solyndra.
Now what about the 37,000 jobs "created or saved" by ATVM? With Fisker and VPG having conducted layoffs, that can't possibly be accurate, right?
It is and it isn't. Let's take a look at how that's the case.
Fisker
Though the Fisker Karma was produced in Finland, the $529 million loan Fisker was approved for (they only drew down about $192 million before being cut off) was used for their U.S. design and manufacturing operations.
ATVM website says: "This loan will directly support 2,000 jobs throughout Fisker's U.S. facilities," but they claim only 300 jobs were created.

The reality: Close, but no cigar. Fisker only had 213 employees, about 160 of whom were laid off in April. They are currently facing a class action lawsuit from the people who were let go.
The Vehicle Production Group
VPG received a $50 million loan from the government to develop the MV-1, a wheelchair accessible body on frame van powered by a V8 that ran on gasoline or natural gas. The company produced more than 2,500 vans, but they closed shop in May.
ATVM website says: Besides being wrong about the MV-1 "using no gasoline" — some models of the van did — the Energy Department claims that between suppliers, sales, and marketing, the project "is expected" to create 900 permanent jobs.
The reality: Not so much. While it's unknown how many people took part in production and parts development, VPG only employed about 100 people, all of whom have been laid off. Again, no mention that the company is now defunct.
Nissan
Nissan received a $1.45 billion loan to retool their plant in Smyrna, Tenn. to produce the Leaf, as well as construct a battery manufacturing plant and an "environmentally friendly" paint factory. The battery plant will supposedly be able to manufacture 20,000 packs in a year.
ATVM website says: "Nissan's ATVM-supported projects will create just over 1,300 jobs and conserve up to 9 million gallons of gasoline per year."
The reality: All 2013 Nissan Leaf models are indeed built in Smyrna, according to a Nissan spokesman, and the battery packs are also made in Tennessee. The spokesman says that the 1,300 jobs number is when the plant is at full capacity as demand for EVs increases, but at the moment, it's "more than 300."
Tesla
Tesla received $465 million in loans to produce their plug-in electric vehicles in Fremont, California, at the former GM/Toyota NUMMI plant.
ATVM website says: The company's operations provide for more than 1,500 permanent employees.
The reality: There's some good news on this one. A Tesla spokeswoman told Jalopnik that the Energy Department's website is out of date and that the company now has more than 4,000 employees, and "the ATVM loan did contribute to our abilities to grow our workforce."
Ford
Far and away the largest recipient of ATVM loans, Ford was awarded $5.9 billion to upgrade and modernize factories in six states so they could produce hybrid and electric cars.
ATVM website says: "Factory improvements from this project will enable Ford to continue improving fuel efficiency in more than a dozen popular vehicles, including the Escape, Focus, and Taurus cars; as well as the F-150 truck. This group accounts for approximately two million new vehicles sold annually... the project is converting nearly 33,000 employees to green manufacturing jobs."
The reality: Asked to clarify what the Energy Department means by "converting jobs" to green manufacturing jobs, a Ford spokeswoman said the loans helped "retain" 33,000 workers to fill new roles.
"For example," we were told, "Michigan Assembly Plant used to be a truck plant. It is now the world's first factory to build not only fuel-efficient gas-powered small cars, but also three versions of electrified vehicles - battery electric, hybrid and plug-in hybrid vehicles - all in one place."
Adding It All Up
If we do the math, we see that even though Nissan's current job numbers aren't as high as the government claims, and even with the layoffs at Fisker and VPG, the 37,000 number is correct thanks to Tesla having more employees than is listed here. Though it is unlikely that 33,000 Ford employees would be out of work without the loan, they are now in new roles manufacturing more efficient vehicles, which was indeed the goal of the program.
It's hard to say whether ATVM can be figured into all of Tesla's 4,000 jobs, but with the company claiming it aided their growth, it's only fair to count that in the total as well.
In fact, more and more, it's starting to feel like Tesla was the biggest winner in the loan program. Yes, Nissan and Ford clearly benefitted from the money, but both were well-established large automakers before hand. Tesla is growing from scrappy startup to a true competitor in the luxury space, and they also became the first company to repay their ATVM loans early. Not just early, either, but nine years ahead of schedule and with a net gain of $12 million to U.S. Taxpayers.
It's still hard to qualify whether the ATVM program can really be considered a success or a failure. Three out of the five companies that did receive loans are doing well: Tesla is on a strong streak, Leafs are made in the U.S., and Ford was able to green up their factories.
On the other hand, you have the demise of VPG and Fisker, and the fact that no new loans have been handed out since 2011, a decision many critics have blamed on the politically charged demise of Solyndra. Also, the vast majority of automakers who applied for the loans were turned down, which is probably a good thing since more than half of them have failed.
But the Energy Department could stand to be a lot more honest and transparent with the taxpayers who are backing these loans, and that includes no longer telling us everything is stellar with VPG and Fisker.
The Obama Administration is still trying to have an "an unprecedented level of openness in Government," right?
Photos credit AP