This is The Morning Shift, our one-stop daily roundup of all the auto news that's actually important — all in one place at 9:30 AM. Or, you could spend all day waiting for other sites to parse it out to you one story at a time. Isn't your time more important?
1st Gear: History Repeats Itself
The Big Three is one of those dumb, antiquated phrases we should have all stopped using a while ago but have stuck to because journalists love easy shorthand and every reader knows what you mean when you say it.
Was a bankrupt GM really that big? What about a Ford mortgaged to its eyeballs? What about a Chrysler owned by Daimler or Cerberus or tied up with any number of other weird partners?
G/O Media may get a commission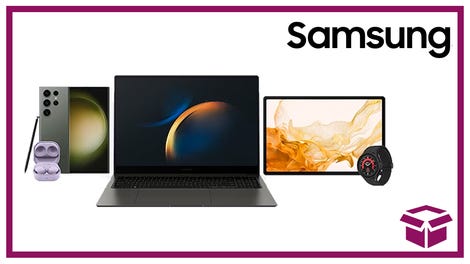 24 hour deals
Discover Samsung - Daily Deal
Daniel Howes makes the point today that the descriptor is mostly nonsense these days.
He argues, correctly, that if your definition of "The Big Three" is the correct one, then they've been dead for 15 years (which is why Ray Wert used to call them the "Not-So-Big Three.")
But does it matter?
[T]he companies live; the jobs are backed with real wages; the wages pay mortgages, taxes and patronize local merchants. Like it or not, foreign investment is a fact of life in a global economy — and it's proven to be the lifeline Chrysler needed at its darkest hour in two generations.
If it bothers you, just remember that the Italians have probably lost more of their identity in this deal than the Americans have.
2nd Gear: FCA Might Not Cut Jobs
Despite being located globally in some sort of weird British/Dutch/Milanese/Michigan space, there's no reason why any of its employees should worry says Fiat Chrysler Automobiles execs.
There's no pretending that the structure isn't anything but a tax play, with Britain taxing dividends lower than almost anyone else. The reasoning behind the Dutch HQ is a little more opaque, but apparently much of Fiat is already organized there and this was easy.
So rather than people losing jobs or being forced to relocate, they may just staff up a few people to sit at desks in look busy while the real work goes on anywhere else.
3rd Gear: It's A Good Time To Sell Cars
AutoNation, the largest dealership group in the United States, reported a 31% increase in fourth quarter profit to $109.4 million on revenues of $4.52 billion.
And that's not all, CEO Mike Jackson told CNBC that 2014 is also looking bright, certainly thanks to some friendly credit markets and improving employment.
4th Gear: It's A Good Time To Sell Gas In Africa
Living in the modern West it's easy to get suckered into thinking the entire world is dotted with perfect Shell stations or BP stations or whatever. That's not true.
As the WSJ points out, Africa's car culture means oil companies that "generally have viewed Africa merely as a place to drill for new resources" are now looking at it as a place to sell their products.
Despite its large population and size, Africa only counts for 4% of total global oil consumption. As you might expect, that's probably going to change.
5th Gear: It's An Important Time To Be Selling Jeeps
How is FCA going to keep up with the rest of the world now that they're tied together?
Jeeps and Chrysler 200s, according to Bloomberg.
Let's start with the biggest challenge, which is selling 200,000 Chrysler 200s in a market where almost everyone is building a competitive mid-sizer. Can they compete with Fusion and Passat and Camry and Accord and Sonata and Mazda6?
Jeeps might be easier with a full run of Jeep Cherokees going on sale to people who love the idea of owning a Jeep and don't care if it's a Dodge Dart underneath.
Reverse: And It's Still Zoom Zooming Today
On this day in 1920, Jujiro Matsuda (1875-1952) forms Toyo Cork Kogyo, a business that makes cork, in Hiroshima, Japan; just over a decade later the company produces its first automobile and eventually changes its name to Mazda. Today, Mazda is known for its affordable, quality-performance vehicles, including the Miata, the world's best-selling two-seat roadster.
[HISTORY]
Neutral: When Did The Big Three Stop Being The Big Three? Carpocalypse? The Malaise Era? Are They Still Big?
Photo Credit: Getty Images