Imagine a Ford Focus RS and its EcoBoost turbo 2.3-liter inline-four, and then tear away the rest of the car and pop the motor in a super lightweight racing convertible that's barely street legal in Europe.

That's the Dallara Stradale, the first street-legal, asterisk asterisk, car from Dallara, the company that's most notable for manufacturing racing chassis for a bunch of racing series.
Well, they wanted to make a track day toy that could be driven on the street between the house and circuit, so they built the Stradale—a 155,000 Euro (roughly $177,525), 400 horsepower, 1,885 lb convertible that doesn't have a roof nor any dang doors, you just hop in the sucker.
And that's just what Jack Rix did—the Top Gear web presenter who borrowed my iPhone earphone converter jack at the New York Auto Show and never returned it. Check it out:
As pointed out in the video, the Dallara Stradale can be had in a dual-clutch that's awkward at lower speeds but ace at high speeds, or a manual, which is for those that aren't practicing for their Formula 3 team all the time. The turbo Ford engine sort of spoils the experience a bit, with some whistling and a less-than-stellar exhaust note.
G/O Media may get a commission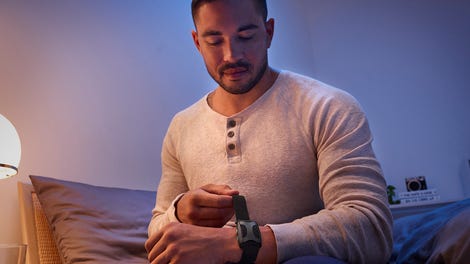 Considering the super light weight and small engine, the Stradale is still a lot of car, the type of thing only a racing driver could get a full appreciation for. Sounds exclusive, if just a little silly.