Let us celebrate the reckless, the wild, the self-destructive, the moronic drivers of 2014 so that we may never have to try their stupid stunts ourselves.
These are the 2014 Hoonies, its winners the Hoons of the Year. Enjoy.
Did I say crazy amazing? I meant to say that Extreme Barbie Jeep racing is extremely dangerous. Or maybe it's both?
The LaFerrari: will it drift? Sure looks like it!
Here we have an old Daihatsu Charade and I think it's time to answer the question that's on all of our minds: how does it handle being exploded?
G/O Media may get a commission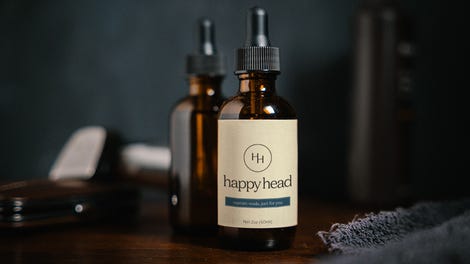 What if you went to a rally stage and instead of a typical Impreza or Fiesta, you brought a '68 Charger? Unadulterated excellence.
Forget the concours d'elegance. These guys don't just drive their priceless classic cars, they absolutely thrash them. Offroad.
The same weekend that hundreds of muscle cars shut down two highways at the same time in the East Bay, one brazen Camaro whipped donuts on the Golden Gate Bridge. This is a landmark moment in sideshow history.
You've dreamed about it: a BMW M3 stripped and caged, a twisting country road (closed to traffic and cops), and a jump. Here's exactly what that looks like.
Fabricating your own shopping cart sled and going for a ride tethered to your buddy's Nissan GT-R: good idea, or great idea?
How bad can gymkhana be, when even a three year old loves it?
This driver said "all this truck was good for was doing burnouts." Not so much.
This video comes from Facebook, and that means I can't embed the thing. So just click RIGHT HERE and watch the wheelhopping glory yourself.
If your name is Vladimir Putin and you're on your way to relaunch the Soviet Union, the T-90 is one of the tools that can give you great confidence when the going gets tough. Because yes, or course you can fire its main gun mid-air.
Take one mad shoe-magnate-turned-auto-racer. Add an 845 horsepower all-wheel-drive 1965 Ford Mustang. Call it the Hoonicorn. Sprinkle in a touch of insanity and a humongous heaping of tire smoke. This is Gymkhana 7.
This isn't just some guy whipping donuts in an orange Lamborghini Gallardo; he's preparing to turn it into a rally car.
Well, I guess this is what happens when you send Formula Drift pro Ryan Tuerck to the northeastern corner of Europe.
The turbo Volvo engine-swapped Terror Tractor has returned and it has its own soundtrack.
---
Like in 2012, the standard has been set for hoonage in 2014. I shudder to think what automotive destruction 2015 will bring.