"Joseph" Giuseppe VIola promised the SV 9 Competizione would be a combination of American muscle and Italian styling. He also promised his investors they were making money. Now Viola's likely prison-bound and investors are likely out millions.
Joseph Viola, AKA Giuseppe Viola, is the guy behind the SV 9 Competizione, a coach-built update for the current generation Corvette.
Prosecutors in San Francisco this week convinced a grand jury to indict him on numerous counts of mail fraud, wire fraud and aggravated identity theft in connection with his activities as an "investment consultant" between 2004 and 2010.
The suit, filed in U.S. Bankruptcy Court for the Northern District of California, charges Viola, Schrammel and Citigroup Global Markets as an institution conspired to allow the Citibank trust account that Viola opened in 1999 with a now-vanished and presumed dead early investor named Ralph Napolitano to be operated as a "racketeering activity" engaged in "money laundering…to facilitate the perpetration of a multi-million dollar ponzi."
G/O Media may get a commission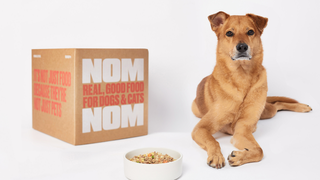 According to victims, Viola began his deception by falsely claiming to be the trustee of one Ralph Napolitano, using his identity and social security number to set up bank accounts and business contracts when in fact Mr. Napolitano was deceased. He then convinced as many as 60 investors to back the development of the SV 9 Competizione.
The vehicle Viola claimed to be building would include extensive body work and an all new interior. Unfortunately, it's alleged that even though one prototype car was built — along with the renderings that hit every enthusiast auto site in the known universe (including this one) — a good amount of the money earmarked for the SV 9 allegedly went directly into Mr. Viola's pocket. He went on to cook the books, telling investors the business was profitable and they'd be looking at a healthy return.
Viola is currently in custody in Arizona, awaiting trial for an unrelated fraud charge from 1990, before he heads back to California to face the new charges. (Hat tip to George)
Photo Credit: The Bay Citizen