Good morning! Welcome to The Morning Shift, your roundup of the auto news you crave, all in one place every weekday morning. Here are all of the top stories of the car world, stories that should hopefully distract you from news of possible impending doom for bananas. Sorry, sorry, back to cars.

1st Gear: Geely Puts $3.3 Billion Into Volvo Group (That's The Truck One)
Volvo cars and Volvo Trucks split up back in 1999, but now there's a glimmer of a reconnection between the two Volvos: Geely, the Chinese car company that owns Volvo (the car one) just bought an 8.2 percent stake in Volvo Group (that's the truck one). This gets Geely 15.6 percent of voting rights in Volvo Group, as Financial Times reports:
Zhejiang Geely will pay about €3.25bn to Cevian Capital, Europe's largest activist investor, for an 8.2 per cent stake in the truckmaker, which comes with 15.6 per cent of the voting rights.

Talk of reuniting the two brands — split up when Volvo Group sold Volvo Cars to Ford in 1999 — is "premature", according to people close to the transaction.


[...]


Li Shufu, chairman of Geely Holding, said he was delighted by the deal. "Given our experience with Volvo Car Group, we recognise and value the proud Scandinavian history and culture, leading market positions, breakthrough technologies and environmental capabilities of AB Volvo."
It seems like the two Volvos will help each other on electric vehicles, self-driving systems, and getting Volvo trucks to sell better in China.
2nd Gear: Ford Runs Anti-Harassment Video On Loop In All U.S. Manufacturing Sites
The New York Times' expose on sexual harassment at Ford's Chicago Assembly plant looks like it shook the top rungs of the company. New CEO Jim Hackett publicly apologized in strong words and plans to visit the plant to talk to employees soon, as Automotive News reports. Hackett addressed harassers directly, saying "We don't want you here, and we will move you out for engaging in any behavior like this."
G/O Media may get a commission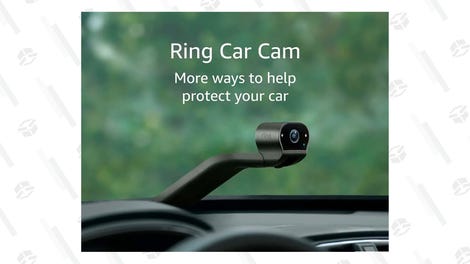 Also, Ford appears to have ran an anti-harassment video from the company on loop at all of its U.S. manufacturing sites, as AN describes:
That same day [as Hackett's public apology], Ford began running a in a continual loop on screens at all 24 of its U.S. manufacturing sites. The video, which a Ford spokeswoman said was created within the last month, features Bruce Hettle, Ford's head of manufacturing and labor affairs, and Jimmy Settles, vice president of the UAW's Ford department.

"Harassment and discrimination undermine the very things we stand for: inclusion, diversity and mutual respect," Settles says in the video. "We are committed to make sure you aren't subject to that behavior in your workplace."

I don't see any firm commitments to action plans here, but hopefully Ford gets its act together.
3rd Gear: LeEco Creditors Are Having A Hard Time Getting Their Money
Things aren't great for Jia Yueting's LeEco, parent to Faraday Future. Jia got put on China's blacklist for unpaid debts this month and, thanks to how Chinese law is set up, that has been hell for anyone trying to get owed money out of him, as the FT reports:
Felix Tao still remembers how thrilled he was to receive one of his biggest orders: a Rmb1.6m ($244,000) deal to supply phone parts to Le Mobile, the mobile phone subsidiary of tech conglomerate LeEco.


Almost two years later, however, the young supplier from the coastal province of Shandong says he is still waiting to be paid. "LeEco keeps telling us to give them some time. We have heard that line so many times that we have it memorised," he says.
The FT calls China's bankruptcy system "dysfunctional" and explains that creditors have only limited access to a company's financials, making it hard for them to force a bankruptcy, and Chinese companies almost never file themselves. What you usually end up with is, instead of a "smooth restructuring," a mad scrap for cash, per the FT:
The upshot is that instead of a smooth restructuring, Chinese insolvency typically dissolves into a disorderly fight for the cash and assets of the indebted group. When LeEco's cash problems became public about 10 lenders occupied the group's office, looking for assurances from management they would be repaid. LeEco did not respond to multiple requests for comment.
That's the upshot? Things don't look great for Faraday Future, do they.
4th Gear: China Extends Its EV Tax Break
China is home to maybe the most aggressive government support programs for electric cars, and the government is sticking to it, as Reuters reports:
China will extend a tax rebate on purchases of so-called new-energy vehicles (NEV) until the end of 2020, a boost for hybrid and electric car makers amid a shift by policy-makers away from the traditional internal combustion engine.

[...]

China's auto market, the world's largest, has slowed sharply this year, but new-energy vehicles has been a bright spot. NEV sales in January-November jumped 51.4 percent and are on track to hit a target of 700,000 NEV sales this year.

I wouldn't exactly say that China's EVs are particularly desirable (you may remember the Coda flopping here in the States a few years back), but I'm glad to see that something can get people to buy these things.
5th Gear: Aston Martin Recalls Some 5,500 Cars
Some of the most desirable cars ever made are heading back to the dealer these days, as NHTSA documents show Aston Martin has to recall 3,493 units of the DB9, DBS, Rapide, Virage and Vanquish made from 2009 and 2016 for parking brakes that wouldn't engage, and 1,953 DB9 and DBSs made from 2005 and 2009 because putting the seat all the way back could damage the cars' battery cables and risking fire, as Reuters reports.
This sounds like a ton of different models, but these were all basically the same modular car design in different body styles and configurations. Modularity in the car world can be a cost saver, but it can also lead to lineup-wide problems like these.
Reverse: We Have It Easy These Days
Neutral: Should The Volvos Merge?
Geely may be acting quite tentative about linking the two Volvos back together. Do you think they should? I don't see why they necessarily need to, though I'm secretly hoping that we'll get some kind of gigantic, 18-wheeler-sized sedan for diplomats to tool around in.