Good morning! Welcome to The Morning Shift, your roundup of the auto news you crave, all in one place every weekday morning. Here are the important stories you need to know to start our week off properly, here, with us.

1st Gear: What Will Sergio Do
So, we've talked a lot about this rumored Chinese acquisition of Fiat-Chrysler, with several unnamed automakers having apparently expressed interest in purchasing the company. (No one has yet to own up to the already reported bid that was rejected last month by FCA.) Finding someone—anyone—to purchase FCA has been a Quixotic endeavor for company CEO Sergio Marchionne, but a Chinese acquisition may have a difficult task of its own to overcome: the U.S. government.
Even if a Chinese automaker wants to buy only a piece of FCA, it'll have to pass a national-security review by the U.S., according to Automotive News.
The Committee on Foreign Investment in the United States, an interagency working group led by the U.S. Treasury Department, is responsible for reviewing deals that affect control of U.S. businesses and brands, even if the parent company is overseas, as in the case of Fiat Chrysler Automobiles, and even if the affected business lacks obvious defense ties. The reviews can last a month or more, and deals involving Chinese partners can be tied up even longer.
G/O Media may get a commission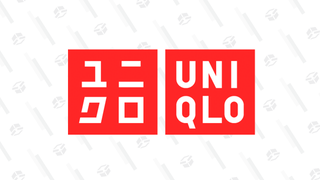 Year-round basics
Uniqlo Summer Sale
Saying a review of this sort isn't an "easy hurdle to overcome," Automotive News said that, nonetheless, at least one Chinese automaker is preparing a filing with the Committee on Foreign Investment. Even so, only two deals have ever been blocked, the news outlet reports.
The intricacies of the process are interesting and worth a read, the upshot is that someone's really getting serious about buying FCA.
2nd Gear: Ford Rolling Out New Hybrids
Volvo's making a jump to produce only electric or hybrid vehicles starting in 2020, and Ford's looking to make a bigger push down electric avenue, come 2019. That year, you should expect a new Escape plug-in hybrid, a Ford Expedition hybrid, and a Lincoln Navigator hybrid, according to Automotive News.
Citing unnamed sources with knowledge of Ford's product plans, Automotive News said those new vehicles are a piece of the of 13 electric models Ford's looking to produce by 2022.
Redesigned, gasoline-powered versions of the Expedition and Navigator will arrive in dealerships this fall as Ford seeks to cash in on a popular segment. LMC has predicted that large SUV sales will grow 25 percent by 2022.

Crossovers continue to be hot as well, so Ford plans to add plug-in hybrid versions of its two compact offerings in 2019. Spy photos of a plug-in Escape surfaced this year, and sources told Automotive News that Ford also plans a plug-in hybrid variant of the MKC, which shares the same platform.
Some Wall Street analysts think Ford's about to go "all in" with EVs, and perhaps this is a signal of the company's plan to do just that.
3rd Gear: Ford Looking To New Autonomous Options
Ford has been saying it wants to introduce a fully-autonomous car by 2021, something without a steering wheel, brake pedal and an accelerator, in a limited fashion. But the company's new CEO, Jim Hackett, wants to broaden Ford's idea of how to deploy autonomous tech in the coming years, according to The Detroit News.
Hackett doesn't want to restrict Ford to that one use, he said during a recent interview with The Detroit News in San Francisco at Ford's City of Tomorrow event. He wants options.

"We won't define the markets," he said. "(The market for autonomous vehicles) will change with this capability. ... I would bring everybody into the same room and say you reported on this wrong, and all the automotive people, you told this story wrong. They all got it wrong, and let's start to clear it up. Look at the computer industry. Why didn't we say the first time you're going to have a computer that can talk back to you?"
It's an interesting take, and Hackett has recently offered an optimistic, but cautious approach to how autonomous vehicles should be rolled out. Expanding on what could be done makes sense. Ford wants to have an autonomous car on the road by 2021 that could be used for ride-hailing purposes. But the CEO of Argo AI, a self-driving startup that Ford has invested $1 billion in, told The Detroit News that Ford's AVs could also be used for freight and delivery purposes.
I know 2021 is still four years away, but it'll be here before we know it.
4th Gear: German Carmakers Could Face More Lawsuits For Diesel Cheats
Remember that whole diesel pollution thing? Ha, yeah, of course you do; it's a festering issue delivered at the hands of automakers themselves, and it's going to remain an issue for the foreseeable future.
The diesel cheating has led to immense fines—more than $25 billion alone for Volkswagen—and now German Chancellor Angela Merkel is saying that car buyers could bundle lawsuits together against the German auto industry, according to Bloomberg, thereby allowing single individuals to try fighting car company behemoths on their own.
In an interview with national broadcaster ZDF, Merkel said Germany allows plaintiffs to bundle lawsuits against financial companies and the same rights could be offered to car buyers if done right. Her comments open the possibility that legislation could be put forward after Germany's election on Sept. 24 and the formation of the next government, which Merkel wants to head.
I wonder when we'll stop writing about diesel fines ... 2025? 2030? Never?
5th Gear: German Carmakers Implored To Invest More In Electric Vehicles
Speaking of diesel issues, an aide to Merkel says he wants German automakers to rise to the occasion and take on the leader of the electrified revolution, Tesla. The aide, Peter Altmaier, said at a public forum over the weekend that he was disappointed by German auto executives in the wake of Dieselgate, and he'd like them to invest more in electric vehicles, reports Bloomberg.
"When is our automobile industry, which is so good, actually going to be in a position to build a car that travels 50 kilometers further than a Tesla and costs 10,000 euros less?" Altmaier said at a public forum in Berlin on Saturday. "It must be possible to set this as a goal."

He referred to Tesla cars costing $100,000 with a range of 400 kilometers (250 miles). Tesla's Germany website shows a Model X Tesla with a range of as much as 417 kilometers selling for 91,250 euros ($109,000). Tesla has added a more affordable vehicle, the Model 3 sedan, which starts at $35,000, with initial deliveries in July.
Given that numerous European countries are pledging to ditch gas guzzlers for good by 2040, this sort of rhetoric isn't exactly surprising. Whether that'll be enough to get German automakers on the EV train is another question.
Reverse: Rolls-Royce, Baby
Neutral: FCA
What are the odds a Chinese suitor for FCA actually ends up with the automaker?