Kip Ewing, the man responsible for the engineering work on the brand new 2017 Ford GT, just quit the company. Ewing started at Ford more than 20 years ago, and his departure during the development of what promises to be a hugely influential exotic is surprising, to say the least.

UPDATE: Ford spokesman Mike Levine called to say that Ewing was "not the chief engineer of the Ford GT," despite being identified as such in both a January 2015 interview with Car and Driver and an April 2015 interview with Hot Rod. Jameel Hameedi, whose title is "Global Performance Chief Engineer, Ford Motor Company," is the head engineer for the 2017 Ford GT, Levine said. Ewing's own LinkedIn page cites a title of "Engineering Supervisor, Advanced Product Creation." The original post follows below.
Ewing said it was a "good day to resign" from an "awesome" tenure at Ford, on his personal Facebook page. Ford spokesman Mike Levine confirmed the news in an email. The project leader had worked at the blue oval since 1994.
Ewing had worked on the previous rendition of the Ford Mustang and had done some work for Lincoln before working on the original Ford GT in 2005, he said in an interview with Car and Driver in January of last year:
I was involved in some pre-program work for Lincoln, and then I was chosen to do the original 2005 Ford GT. That car was basically an 18-month program. I came on after the concept car was shown. Basically, the 2005 car was a pretty responsible styling exercise. There wasn't a tremendous amount of engineering to support it. My job was to reconcile the feasibility of that car, managing the design integration of it. I had overall ergonomic responsibility, overall mechanical package responsibility, and studio engineering. That evolved into leading the prototype builds. The original plan was that I was supposed to support the launch of the car, but we needed a little bit more resources on the interior, so I shifted into the interior engineering role.

G/O Media may get a commission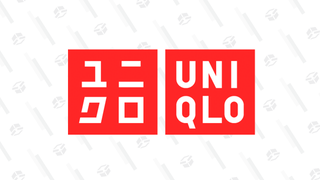 Year-round basics
Uniqlo Summer Sale
After the original GT, Ewing worked on the Shelby GT500, and he started work on the new GT in early 2014.
We've reached out to both Ewing and Ford for further clarification surrounding the departure, and will update if we have any more information.