Goldberg is hands-down the most pleasant, laid back, former wrestler I've ever met. He's also the first, and I'm not just saying that because he threatened to drop napalm on my home if I wasn't nice. He also likes power slides and hates traction control. And the weather isn't just cooperating, it's an enabler.
We're about an hour away from the track and there's no signs of the downpour letting up. We're both mildly pissed, but making up for it with big, slopping, torque-filled opposite lock antics whenever we have the chance. It's also the few times I see Goldberg grin ear-to-ear.
But you'd expect that with the Hellcat. What I wasn't expecting is how great it is as a GT car. Yes, there's torque for days – 650 lb-ft at its peak – but I've got 411 lb-ft underfoot at 1,200 rpm. This makes it ridiculously tractable anywhere in the rev range. Plus, as my driving companion just said, "There's something to be said about being able to spin the wheels in any gear at any speed."
Yup.
G/O Media may get a commission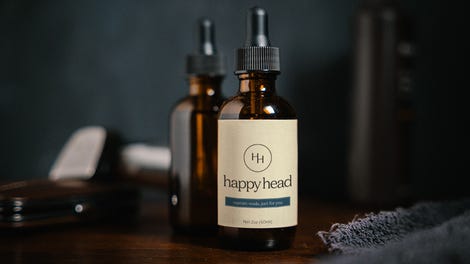 As much as I'd like to make this about numbers (I will at some point), it's the refinement of the whole package that's astounding. The ride is connected, but also suitably plush. We're blasting down a soaked road with its fair share of bumps and undulations, and the Challenger never feels even slightly upset.
The Hellcat is also kinda quiet. There's a fair amount of induction noise, but it's far from overwhelming. And this is the first product from Chrysler with electronically controlled exhaust baffles, so unless we're dropping a gear and laying into the long pedal, there's no drone, no raspiness, just the constant aural reassurance that Hell's fury is two feet in front of me and it's just waiting to be unleashed at the track. That's the next stop.
And yes, red key engaged.