You may have seen Sen. Chris Dodd on "Meet The Press" this weekend tell Tom Brokaw GM CEO Rick Wagoner "has to move on." That's a terrible idea.
Sen. Chris Dodd (D-Apparently Knows How To Make Cars Better Than Anyone) told Tom Brokaw on NBC's "Meet The Press" yesterday GM CEO Rick Wagoner "has to move on" and GM has "to consider new leadership" as part of a government-run restructuring. Given GM's lost billions of dollars and double digit market share over Wagoner's reign of terror at the General — why's that such a bad idea?
While we've been a vocal critic of GM's glacial restructuring effort, we've got to say the automaker probably should stick with the girl they brought with 'em to the ball — no matter how ugly. Mostly because we can't name anyone better who'd understand the product and the bureaucracy of the General. Yes, the very bureaucracy Wagoner never changed that made the automaker move so slowly to make the necessary changes in product to turn the ship around. But to bring in someone completely new to figure out that bureaucracy takes time GM just doesn't have without tens of billions more in public monies. While Ford CEO Alan Mulally seems like he's been able to do it at the big blue oval, it's taken him two years to get there. We're not even sure the General's got more than two months left in 'em.
What this automaker needs isn't a change in leadership so much as it needs an external force moving the current leadership to change quickly. "Slick" Rick Wagoner and Fritz "Big Money Grip" Henderson need to be pushed and pushed hard.
We all saw in Chrysler's ownership by Cerberus what happens when an outside entity with no knowledge of the complexities of the auto industry completely takes over an automaker. Frankly, we'd rather not see that happen with the other two not-so-Big Three. Instead, a system merging product and industry know-how with some kind of public oversight could come up with an understanding of the product necessary to make that change happen and how to make that product a reality.
G/O Media may get a commission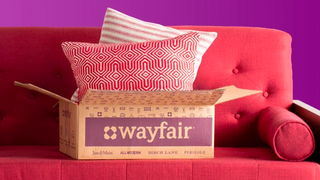 Big deals
Wayfair Surplus Sale
Whether Nissan-Renault CEO Carlos Ghosn or Kirk Kerkorian's aborted attempt at making a quick buck, we've seen GM move quickly when some kind of external disruptor's been there to force change with the current leadership mix. If structured with the right level of power, that new external disruptor could be the third-party oversight board being recommended to oversee the public's investment in GM. Whatever the structural addition, there needs to be something forcing the leadership team at GM to move faster. And if then they're not moving fast enough, let that third-party board make the necessary changes, including lopping off Wagoner's head if need be.
Congress shouldn't fire Rick Wagoner as some kind of knee-jerk reaction designed to prove to their constituents the bridge loans for the not-so-Big Three aren't some kind of AIG-like boondoggle. But don't allow him to resume business as usual post bridge loan — hold Wagoner's feet to the fire until the General succeeds (if it's able to).
So we hate to say it but... Rick, would you like this dance? Just don this paper bag first, would you?