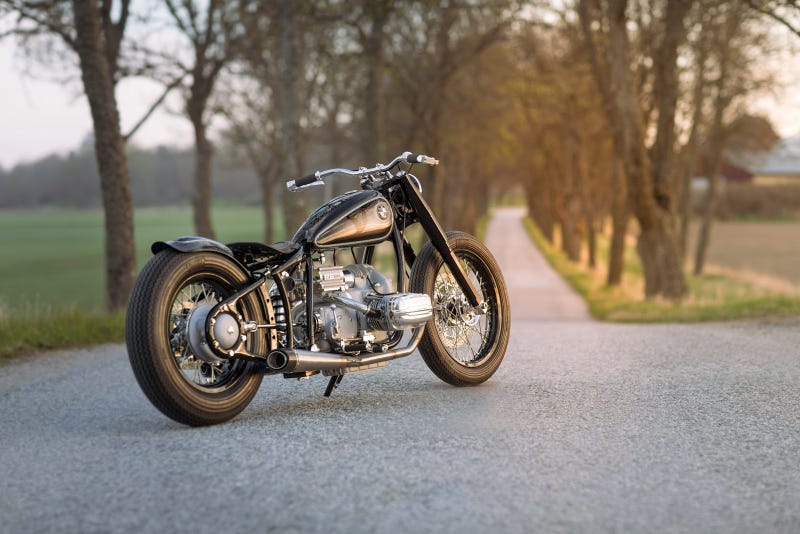 Hot off the wheels of the BMW 2002 Hommage today, the automaker's Motorrad brand (its cooler half) is also remembering something else that was great from the last century with the 1930's-styled R 5 Hommage.

The original BMW R 5 motorcycle set the standard design for the company's bikes from 1936 well into the 1950s, based on the 500 cc racer from 1935. In celebration of it, the company developed the new R 5 Hommage which will be on display this weekend at the Concorso d'Eleganza Villa d'Este at Italy's Lake Como.
The R 5 Hommage sources the same original 500 cc two cylinder engine from enthusiast Sebastian Gutsch, according to CarScoops. Except BMW slapped on a supercharger for the new bike boosting the original 24 horsepower to something it claims is "contemporarily accurate."
The new R 5 is done up in the familiar black and white pinstripe scheme and doused in polished aluminum touches making it strikingly similar to the original design. The new look deviates slightly by adding a smoke effect on the fuel tank.
But damn does this thing look cool. I hope your leather jacket still fits.