The BMW M4 is a perfectly lovely machine. In stock form, its 3.0-liter, six-cylinder, twin-turboed engine makes 425 horsepower and 406 foot-pounds of torque. With a base MSRP of $62,400, that's a ton of speed wrapped in a beautiful package – far more car than the price tag would suggest.
People far smarter than I will tell you it's more than enough. But then again, some of us just aren't that smart. For us, there's tuner Dinan, here with a package that's both ridiculous and wonderful because it happens to be covered under BMW warranty.
(Full Disclosure: Dinan wanted me to drive their BMW M4 with the Stage 2 kit so badly that they let me come by their place on a Saturday and park my 2008 Mazda3 hatchback in their parking lot while I drove the M4 around Malibu for the afternoon. At no point did any shrimp change hands.)
For those with a few more dollars and a lot less sense, there's the BMW M4 Dinan with the Stage 2 tune package. On top of the engine re-map, it also comes with Dinan's carbon fiber cold air intake, free flow exhaust, rear suspension links, sway bar set, adjustable coilovers, an aggressive wheel and tire set, and a host of cosmetic accessories – all of which will run you an additional $11,000.
G/O Media may get a commission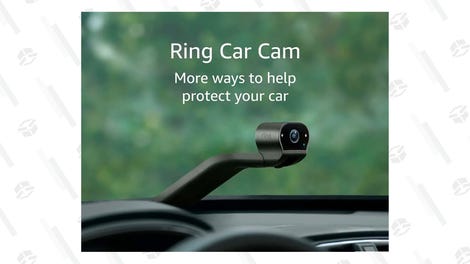 The result is a power bump to 530 horsepower and 504 foot-pounds of German aggression in a package that refuses to release its death grip on the road.
Well, almost refuses.
I drove the BMW M4 Dinan up to the tight and twisty roads above Malibu, California, where cars with this much power tend to end up in roadside ditches.
While the power bump over the base car is the sexiest aspect on paper, the M4 motor was already pretty great. Mere mortals driving public pavement will rarely require the 100 extra ponies the Dinan brings, and it's the chassis work that truly shines here. Dinan's anti-roll bars are the secret sauce in this recipe, offering four points of adjustability that work in tandem with Dinan's adjustable end links. Between the two points of adjustment, the car can be set up for five different positions on the bar which can make it anywhere from 57 percent to 103 percent stiffer than stock.
Turn after turn, the speedometer crept higher as the car encouraged me, with the most barely audible of whispers dancing around my head. "It's okay, I can handle it," the car beckoned. The plush leather seat cupped my body as I began to attack each corner with more and more ferocity.
I've driven plenty of fast cars, but few make going fast so damn easy or make high speeds so accessible. Pass after fast pass, the BMW M4 Dinan never got upset or became unruly.
Add in adjustable coilovers, which can lower the car an inch in front and an inch and a half in the rear while also increasing spring rates up to 50% in the front and 10% in the rear, and you have a car almost completely void of body roll, brake dive, or squat under acceleration.
All of that additional stiffness doesn't mean the ride quality or comfort levels have been completely sacrificed for outright performance which, in a car that will also often be used as a daily driver, is much appreciated.
Cars with this sort of performance tend to train their drivers quickly to view potholes like land mines capable of causing their car or back to explode, but the M4 is plush enough that you can focus more on looking for who is noticing your sweet ride than road imperfections.
The real trick here is to find a way to enjoy all that extra power and performance, while trying to minimize being "that guy." The stares of lust I received from no less than three gaudy jewelry wearing M4 owners I saw that day mad me feel like a jerk (to be fair, I was also in a borrowed M4 for the day and was absolutely driving like one).
It's incredibly hard to drive the M4 Dinan without either punching it to hear that beautiful engine and exhaust growl, or without rolling the windows down and blaring Fetty Wap/Rick Ross as loud as possibly. However, if you manage to do so and can bring yourself to keep from installing the massive Dinan decals, I actually think the performance per dollar ratio is high enough that buying one makes you less of a jerk...unless you feel the need to prove it all the time.
All of this is great, but you don't know the best part. Not only do these upgrades not void the warranty on your beautiful new M4, they are actually covered under it.
Dinan worked so closely with CARB that the kit comes with an E.O. number and is 50 state legal - your M4 will still even pass smog tests. The service guys at your local dealer won't bat an eye when you ask them to take a look at it.
Want the power, performance, and uniqueness of a tuner - but the worry free ownership of a brand new car, stock from the dealership? The BMW M4 Dinan let's you have your cake and eat it too.
Photos: Zach Cohen
Sean MacDonald is the editor of Lanesplitter. Sometimes we let him drive cars too because he claims to have a valid California driver's license. Follow him and his adventures on Instagram, Facebook, and Twitter.