Last week, we featured Gary Zimet, the guy whose gonzo memorabilia business Moments in Time is trying to sell the cars in which hip-hop artists Tupac Shakur and Notorious B.I.G. were murdered. He has some other weird, morbid shit too, like the hearse that transported Martin Luther King Jr.'s body and an authentic copy of Schindler's List. But it turns out there's more of a dispute over who actually has the BMW than anyone expected.

Ryan Hamilton, who's the general manager of Las Vegas-based Celebrity Cars, says he has the original BMW 750iL in his showroom (along with 48 other classic vehicles they currently have inventoried on their website). He says they have a "a 100 percent exclusive consignment agreement that supersedes any other agreement," and the car's currently up for an asking price of $1.5 million. Hamilton reached out to Jalopnik soon after the initial post went up, alleging that Zimet does not and has never had the Tupac BMW.
Hamilton said Celebrity Cars acquired the 750iL in fall of 2017, after its longtime owner put the fully restored car on the market. Sometime before the transfer, Zimet of Moments in Time obtained photos of the car on a storage facility lot in Las Vegas—Hamilton suspects from someone who worked for the owner—and posted a listing for the car on February 21, 2017.
After Moments in Time's listing led some outlets (including this one) to take Zimet at his word, the car's owner—who both parties here won't disclose!—sent a cease and desist letter to Zimet in August of that year, threatening to file a lawsuit seeking $1.5 million in damages if he doesn't take the post down.
G/O Media may get a commission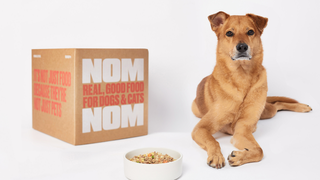 Hamilton and Celebrity Cars never filed a lawsuit after the 750iL came to their showroom, and says he's not at liberty to discuss any further legal action that might have been taken by the owner. And we still don't know who the actual owner is because neither party will say.
Hamilton figures a suit wouldn't be worth Celebrity Cars' time after a number of other resources—including an appearance on History Channel's Pawn Stars this January—made it evident who was actually selling the car.
"You know, if you type in 'Tupac BMW', it's pretty clear I think who is actually listing the car. So for us to spend that much money on legal action, I don't know if that necessarily makes sense," Hamilton said. "There's a lot of incorrect information there."
Also, this isn't the first time Zimet's faced legal scrutiny, either: he's been met with lawsuits from the estate of Afeni Shakur for the sale of unauthorized Tupac memorabilia, descendants of Oskar Schindler claiming he's selling a fake copy of the list for $2.2 million, and a St. Louis man who won a court judgement for $69,900 after Zimet didn't pay up for a collection of Walt Whitman's papers.
Hamilton even believes Zimet recently called up Celebrity Cars for help in selling the Biggie GMC Suburban.

"He actually called us the other day and posed as just a guy named Gary... he asked us about selling the Biggie car." he said. "We get a lot of phone calls and didn't put two and two together, and [he] was asking for a commission."
Zimet responded to our requests for comment in terse emails—which he preferred over a phone interview—and asserts that he "never claimed to own the car," despite telling Pitchfork last week that he's "had the Tupac car close to a year and a half now." (Zimet says that was only about his attempts in selling the car.) He claims he was simply trying to sell it for its longtime owner, who also sent the cease and desist letter in August.

Who is the current owner of the Tupac BMW? "Confidential." That's all Zimet will say.
While it no longer appears on the homepage's featured items, Moments in Time still lists the Tupac BMW on its site. When asked if Celebrity Cars owns the 750iL, Zimet says "I know for a fact that they're trying to sell it for the owners."
If you have any more information about the Tupac BMW, you can reach us at tips at jalopnik dot com.
Shawn Cooke is a staff writer at Gizmodo Media Group who mostly writes about pop culture and music.