The '70s were a neat time for cars. Everything was shaped like a door-stopper. Like the Maserati Khamsin. The BMW M1. The Lamborghini Countach. And the Ferrari 512S Modulo concept, which, excitingly, had its first drive ever on public roads today.

The 512S Modulo was introduced as a concept car back in 1970 by Pininfarina. It was a mid-engined, two-seater that used a V12 engine from a Ferrari race car. Only one was ever made and it could sort of run; it apparently could move backwards and forwards and steer.
In 2014, Ferrari megafan and owner of Scuderia Cameron Glickenhaus Jim Glickenhaus managed to persuade Pininfarina to sell the Modulo concept to him and planned to get the car running. A video uploaded back in June shows the car indeed driving, but it didn't look finished.
Today, Glickenhaus uploaded a video to Twitter showing the car running and driving down an American street, a sight I never thought I would see.
G/O Media may get a commission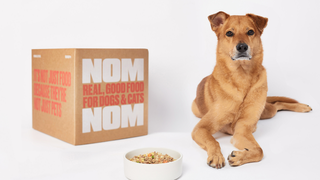 Compared to the other cars on the street, the Modulo looks positively petite. It could probably scoot right under an 18-wheeler and come out unscathed, Fast and Furious-style, on the other side. Not that anyone would want to try that with a priceless piece of history.
I'm watching this video over and over again. The thing looks like a space ship. It's awesome.
Correction Aug. 15, 11:47 a.m.: The concept could steer, unlike previously noted in this post. Owner Jim Glickenhaus jumped into the comments to clarify, "The car always was a complete rolling chassis and it steered fine."
The post has been corrected to reflect that.