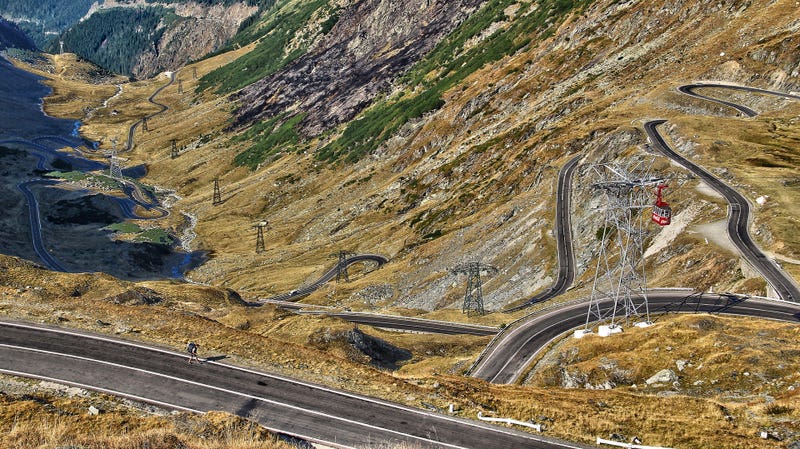 I love mountains. And not just on foot or with a pair of skis. To drive up or down (and through) them is also a fantastic adventure! Sometimes, you can't even shift above third gear, but speed is almost irrelevant on steep and curvy roads. It's all about cornering and precision there, while you also enjoy the fresh air and the remarkable panoramas. So where should you go for the drive of your life with all the horsepower at home?
Well, the one above is called Transfăgărășan, it's in Transylvania, and it happens to be the best driving road in the world.

Which is your favourite?
Photo credit: Antony Stanley and awiemuc