Usually when I feature a car for sale, it's because there's something really strange going on, but this time it's a bit different. I'm posting this car for sale because I know the car, know how remarkable it is, and am disheartened no one is interested yet. But I think that's just because this car just needs some exposure, because, sure, the set of people who are likely to be interested is small, but the quality and rarity of this thing is such that people in that set should be obviously and physically aroused at this car, an amazing time capsule of a 1968 AMC Rambler American Sports Sedan.
This Rambler is owned by my good friend Tom Jennings, whose Rambler exploits I've written about here before, and who was once on a 24 Hours of Lemons team with me. He's a truly amazing mechanic and car-builder, and very likely knows more about Ramblers of this vintage than anyone else alive, which sounds like crazy hyperbole, but I don't think it is.
This particular 1968 American is a little different than Tom's usual projects, in that it's shockingly original. Owned originally by an old man named Esmond who bought it when he was a young man named Esmond, the car has been maintained with meticulous records kept throughout its life. There's receipts dating back to February of 1968!
G/O Media may get a commission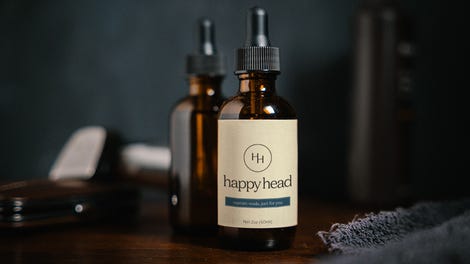 All its life this car has been meticulously and rigorously maintained. If something wore out or broke, it was replaced. It was almost treated like how you'd expect a military fleet vehicle might be maintained. This pattern only dropped off as Esmond got too old, but soon after this point Tom got ahold of it and fixed everything to as good or better than new condition.
Here's what Tom says of the mechanical state of the car:
215,000 miles. Engine tests like-new: 6% leakdown, 130-135 psi all cyls. New timing set, valve stem seals. Silent idle, no blowby. Oil changed every 1000 - 2000 miles since new. Oil remains yellow after 2000 mile trips (2021). Clean, neat, upgrades (Pertronix Ignitor II). T96H transmission replaced with T14 in 2019 (have T96H). Rebuilt suspension, new steering gear, new brakes, rear axle bearings and hub, five new tires. New leaf springs, but shackles extended to raise the tail a bit (a nod to modern fashion, lol).
Tom's made multiple 2000-mile trips in this thing. There's a new aluminum radiator and a stealth Bluetooth setup and aftermarket A/C, but other than that this is as close to a bone-stock '68 Rambler American two-door, three-on-the-tree car that exists today.
Tom has a full writeup about the car and all the work he's done to it on his site.
What's amazing is that this is not a particularily sought-after Rambler or AMC at all. It's not a Metropolitan or Rebel or Marlin or AMX. It's sort of the late-'60s equivalent of a bone-stock Toyota Corolla—just basic, reliable, unpretentious transportation for practical people.
As a result, there just aren't that many Ramblers like this in this sort of condition around, anywhere. Most restored classic Ramblers are much more expensive, and while they may look better, with new paint and no dings, I don't think you'll find one as mechanically solid as this.
If Tom says you can drive this thing across country with no trouble, I believe him.

There has to be someone out there with around four grand who appreciates the best-maintained 1968 Rambler in the world, right? Someone has to appreciate this cars intense, fierce nondescriptness, a calculated plainness so comprehensive and amazing it wraps around to become quite appealing.
Look at the checkered bench seats, the column-mounted shifter, that great dashboard! There's a lot to like about this car, and if you've been wanting a classic but have been afraid of maintenance and repairs and all the unknowns, then I can't think of a better option than this.
The auction has two more days. Reach out to all your weird Rambler-fetishist friends about this thing—they'll thank you. I really don't think there's anything else quite like this around.