The Woodward Dream Cruise on Saturday brought thousands of immaculate Mustangs, Corvettes, Camaros and Bel Airs out of their climate-controlled garages and onto Michigan's M-1. But as cool as those were, they weren't the true heroes of Woodward; that title belongs to all the meticulosity maintained "meh" cars like this Ford Escort.
The Ford Escort was a cheap and efficient economy car that Ford introduced in the U.S. in the early 1980s to compete with the Japanese. It's the type of car that most buyers probably used as a daily driver for about a decade and then sold to a teenager who beat the crap out of it before sending it to a junkyard with a broken powertrain or rusted-out unibody.
I'd guess that most U.S. spec Escorts have probably been melted down by now, or they're living out their final days as "beaters with heaters." But, thanks to one man, that fate did not befall this 1992 Ford Escort, making it perhaps one of the only mint 1992 Ford Escorts I'll ever see in my lifetime:
The thing that makes immaculate old economy cars like this Escort so special is not just that they're probably rarer than, say, an immaculate Dodge Viper, but that it's these kinds of cars that made up the fabric of American roadways for decades. They're really important parts of auto history that just don't get preserved by enough owners. And it's easy to see why.
Unlike sports cars, which are often used only on weekend cruises, the Escort and other econoboxes like it were designed to be practical and efficient, and that means most of them were probably used to slog through salty winters, absorb pothole-ridden roads on the way to soccer practice, and gather door dings in the grocery store parking lot. They were the mules of American roads.
G/O Media may get a commission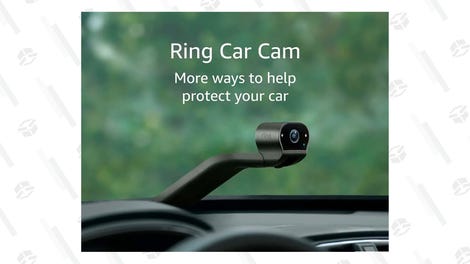 As time went on, chances of survival dwindled as the cars' resale values plummeted and even small fender benders threatened to turn them into total losses destined for the insurance auction, and most likely the scrap heap. Even if there were no fender bender, over time, mechanical or cosmetic issues became less and less justifiable as the car's value dropped.

That's what makes Ted's car here so special. He bought his 1992 Ford Escort GT brand new in early 1992, and has been maintaining it beautifully, even repainting a bit of it to keep it looking immaculate. And he's doing all this on a car that has a resale value lower than that of a stick of chewing gum; according to Kelley Blue Book, it is worth maybe $2,000.

Keeping a car like the ~72,000 mile 1992 Ford Escort GT shown above—a car that not nearly enough people were paying attention to at the Dream Cruise—in such magnificent shape requires a true automotive hero. So let's all tip our hats to Ted, who wore a shirt to the Dream Cruise that reads "I Love Ford Escorts," and who told me his first car was a 1986 Mercury Lynx (basically a first-gen Escort). He really does love Escorts, and that's totally fine by me.

The same idea holds for the Chevrolet Cavalier wagon shown above. The thing looks damn near perfect, despite being designed as a hard-working, practical commuter car. Like the Escort, this Cavalier was destined for about a decade worth of hard, salty, pothole-ridden, lower control arm-crushing daily commuting, which is why seeing Cavaliers of this vintage in this shape is so uncommon and so awesome.
The next awesome "unsung hero" car that I spotted at Woodward was not an econobox, but a car that has roots as one.
It's a Chrysler Imperial, and while that name might conjure in your mind thoughts of grand luxury, making you wonder why I'm making a big deal about a well-maintained luxury car, let me remind you that in 1990, Chrysler basically soiled the Imperial name by building it on a K-car-derived platform.
Yes, this is basically an economy car with a fancy nameplate and a nice interior. I mean, just look at the door handles—they're the same ones found on the LeBaron. Indeed, just look at the resale value for that thing, and you'll see that even in excellent shape, Kelley Blue Book says it's worth about two grand.
And can you imagine how hard it must be telling your spouse: "Hey honey, I have to sink a few grand into the Imperial. But if it's any consolation, that should raise the resale value from 'scrap' to about half of what this repair will cost."
Good luck with that.
A couple of other stand-outs include this less-than-60,000 mile Dodge Omni purchased by a guy named Jim specifically so that his wife could drive her first car for the Dream Cruise.
An honorable mention goes to this not-quite-immaculate-but-still-cool Chrysler Cordoba, which may or may not have leather of the Corinthian variety on the interior:
I suspect that some of these non-collectable cars being babied as if they were supercars are owned by auto industry employees who actually worked on developing these vehicles, though some are just owned by folks passionate about cars that most of us don't even pay attention to. These people are my heroes.