Looking through the cars Jalopnik has driven in 2015, I'm not sure there has been a better year for driving. At least, not in many decades.
New cars have reached unprecedented levels of performance and rickety old cars are still a Craigslist search and a pair of jumper cables away.
We might have to contend with completely absurd air-cooled Porsche pricing bubbles and no-fun electronic assists in brand new machinery, but the state of the automotive union in these twilight years, perhaps even the last great era of human driving, seems pretty good.
At least, if you go on the cars Jalopnik has driven. -Raphael Orlove
---
G/O Media may get a commission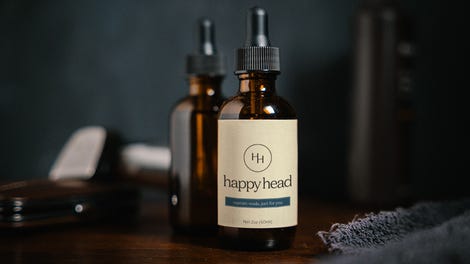 Dave Burnett/PUPPYKNUCKLES
UPDATE: Okay, I'm pulling the boss card and adding this to our list. The new Miata is brilliant and everyone on staff who drove it (pretty much all of us) fell head over heels in love. The only reason it didn't make the cut before is because we all assumed someone else would put it on there. Oops.
This car is what a modern sports car should be right now. If the era of human driving is really coming to an eventual end, at least we're going out with a bang in stuff like this. —Patrick George (and everyone else)
---
Photo Credit: Kurt Bradley
The closest you can buy to a 1970s Italian exotic brand new today. Stunning looks? Check. Insane noise? Yep. Extremely questionable interior? Absolutely. No power steering? You didn't need it anyway. The only thing it's missing is a gated manual. Then it would be perfect.
When dark things happen, driving the 4C alone on a good road is the place my mind goes to. -Patrick George

---
Photo Credit: Kurt Bradley
I was reluctant to put the 650S on this list because it is on such a completely different level—in terms of price, performance, and outright speed—than nearly everything else we test, and because I'm not really a supercar guy. But the 650S is the car that made me understand supercars. Its carbon fiber body, unbelievable acceleration, gearbox, brakes, noise, styling... everything about it put together justified its stratospheric $311,325 price tag.
It is a supercar, in the same way that Superman is a man who can fly, lift a battleship over his head and melt people with his eyeballs. It is to cars what the Last Son of Krypton is to mortal men. And I finally get it. -Patrick George
---
Photo Credit: Raphael Orlove
When most automakers are saddled with an old platform they'd really, really like to update, but can't for whatever reason, they tend to crap out some awful special edition named after a mid-grade consumer durables company. Not Volvo. The S60 is getting long in the tooth, and since it's so busy with the XC90 and S90 at the moment, Volvo instead just decided to make it fun. It's bright blue and it's got more power and it's too loud and it's got enormous wheels and enormous brakes and it's got manually-adjustable suspension and a secret launch control mode. No one you meet at a stoplight will understand it, and that might just be what makes it so great. - Michael Ballaban
---
Photo Credit: Mike Roselli
The Tesla Model S P90D can accelerate from zero to 60 miles per hour in less than three seconds, just like the Ariel Atom 3S. But whereas the Tesla is like a fine wine, all delicious and yet still capable of making you feel the heady vapors, the Atom is uncut cocaine. It's a fully visceral, intense experience, full of euphoria and adrenaline. You feel every single mechanical action. The landscape flies past, around you, under you, over you, since there's not much bodywork to speak of. Rocks and detritus pound you as your butt sits ever-so-close to the ground. It's absolutely incredible, and everyone should try it at least once – even if it's not legal in quite a few states. - Michael Ballaban

---
Photo Credit: Mini
I drove the car that won the 2014 Dakar Rally. The car. In the grueling world of desert racing, it's the driver (not the vehicle) that is most susceptible to fatigue, and this car has been built to accommodate that. It has not one but two remote-reservoir Reiger shocks at each wheel, for instance, so that it will absorb the ground beneath it, so that you have one less thing to worry about, so that your brain will still work when you're cresting whoops, lost, at a hundred miles an hour. Your pitiful human body will break long before this carbon fiber over tube frame machine. It's humbling. -Raphael Orlove

---
Photo Credit: Raphael Orlove
While I was in Dubai driving the Mini, I managed to get my hands on a stick-shift Ford Figo (a last-generation Ford Fiesta still built for developing markets) rental car. Did the back doors lock? No! But it did exciting left-foot braking oversteer in third gear and I wish more cars felt like it. -Raphael Orlove
---
Photo Credit: Brett Becker
There isn't a single car I got out of this year with as much wide-eyed, giggly giddiness as the Élan NP01. Holy crap, this car is fun. The Élan NP01 is the car for the National Auto Sport Association's new spec prototype series. With easily replaceable body panels for the inevitable screw-ups and a closed cockpit that's still too rare in similar amateur race cars, they nailed the design. It's a funky little rocketship on four wheels, designed with amateur needs and modern safety concerns in mind. It was also user-friendly enough for me to have a spin in it, yet still fast enough to be interesting for the more experienced drivers who were there. If you're looking to move into a faster race car, why not this? (More importantly, can I play with it?) - Stef Schrader
---
Photo Credit: Stef Schrader
There was one road car that I didn't want to give back to its owners this year, and it was Xtreme Xperience's Ferrari 458 Italia. This particular car had the custom-made straight-pipes that engine deserves. Not only was it hilarious fun to drive, but it made the best sound in the world. Every minor nuisance with the car was instantly forgiven the second this car was at full throttle. If we all had straight-piped 458s, the world would live in peace and harmony, and bogus noise complaints would be a thing of the past. - Stef Schrader

---
Photo Credit: David Tracy
Look at all the fancy cars on this list—cars with airbags, ABS, fuel injection, on-board diagnostics, rear disc brakes— that's all pure excess! Pure excess! Instead of that newfangled stuff, I preferred spending time on a comfy bench seat rowing through four-on-the-floor as my carbureted inline-six purred (okay, choked) under hood. It's far from perfect, but the J10 is honest, simple and sexy in a weird kind of way. It is no doubt one of the coolest cars I drove all year and it's mine. - David Tracy

---
Photo Credit: Flickr/dave_7
It took me a long time to find my Jeep J10— so long, in fact, that I gave up and started looking into other potential projects. During my nightly ritual Detroit Craigslist search, I came upon a sweet red Volkswagen Type III Squareback. I promptly called the seller and scheduled a test drive. It was terrifying, but it may well be the coolest car I've ever driven: rear engine, air cooled, rear-wheel drive with a manual. Add in the quirky but awesome styling and it really doesn't get any better. Sure, it shook my fillings out, but the car had tons of character. Too bad it was in such horrid shape. - David Tracy
---
2014 SsangYong Actyon Sports
Photo Credit: Andrew Collins
The blandest utility vehicle I've ever driven promised nothing, and delivered everything. "Everything" being three people, luggage and motorcycle gear for 12 more, a Kawasaki KLR, and enough tools to keep a small fleet of motorcycles alive for a month off-roading in South America. All in a bed the size of a studio apartment shower.
Sure, you had to strangle it to get over a hill. And only the bravest nutcases would take it off-road. But you have to admire a wimpy little town truck that just shrugs and charges ahead into one shenanigan after another. We left it smoldering in a Chilean rent-a-wreck lot, but something tells me it's still fighting today. – Andrew Collins
---
2003 Dodge Ram 2500
Photo Credit: Zach Bowman for Road & Track
The extended-cab three-quarter ton Cummins diesel Ram was spacious, sure. Lumbering, I expected that too. But what blew me away was how... fast it was. Annoyingly fast. The truck felt like it was charging ahead at almost a 1-to-1 ratio with the throttle pedal.
"It had some kind of, 'stage 10 million' tune when I bought it," the truck's owner Zach Bowman told me. "I turned it down to, like, two?"
The whole diesel experience is supposed to be slow and gentle. And in many ways; stopping, turning, ascending speed bumps, it was for this truck too. But waterfall of power on the far-right pedal was just unreasonable. I'll never look at another diesel truck the same way. – Andrew Collins
---
2015 Mercedes-Benz S63 AMG
Photo Credit: Mike Roselli
The S63 is the ultimate "car." Your life is better with it, and suffers without it. The massaging seats and nightvision are wonderfully entertaining, yet not nearly as much so as the 664 lb-ft of torque beneath your right foot. I'm not an astronaut, but i'd imagine full-throttle in second gear is comparable to leaving the earth's atmosphere strapped to a rocket. It is impossibly beautiful, breathtakingly advanced, and ridiculously expensive. My full review is coming soon. - Michael Roselli
---
Photo Credit: Mike Roselli for Classic Car Club Manhattan
Before Jalopnik, I worked at CCC and was the guy behind the camera for their "Drive-Thru" series, and was lucky enough to drive their '63 Stingray for an episode. After swapping the motor with an LS1 V8, adding disc brakes, power steering, and a suspension equivalent to a modern C6 corvette, they have created a work of art delivering nostalgia with none of the typical classic car drawbacks. I still dream of ripping down the West Side Highway with the top down, radio off, and side pipes blaring. - Michael Roselli
---
Photo Credit: Máté Petrány
They call it the C4 Cactus, but Citroën's funky crossover is much lighter than your regular compact because it's actually based on the same supermini platform as the C3 or its premium cousin, the DS3. In fact, the Cactus is smaller than a Nissan Juke, yet it's spacious enough to qualify as the perfect family hauler.
Citroën managed to make it look cool without losing sight of the Cactus' main mission, namely to be a reasonably priced five-seater that's practical as well as very different than anything else on the road. In true French fashion, it also rides nicely on bad roads and handles absolutely fine for a family car thanks to the added lightness, its short wheelbase and relatively quick steering.
It will manage for a while off road, its interchangeable 'Airbump' panels can take care of the punishment of the city, and at the end of the day, your Cactus will never feel boring. - Máté Petrány
---
Photo Credit: McLaren
Do you remember how good the first new McLaren, the MP4-12C, was out of the blue back in 2011? Then came the P1, only to become the fastest of the three hypercars, while the 12C got upgraded to reappear as the 650S, which is a fully functional road car eating Porsche GT3 RSs for breakfast.
The 570S might be down on power compared to those, but it's McLaren's best car to date and one hell of an entertaining machine for something they call entry level. It's very refined and easy to use for a mid-engined supercar yet totally playful and slightly mad once you turn all the knobs to "leave me alone I know what I'm doing" mode. McLaren's obsession with performance never came in a more accessible package, and the 570S can teach its owners how to drive fast in a fun way without killing them or feeling distant for a second. Ticking so many boxes is quite an achievement. - Máté Petrány
---
Photo Credit: Jason Torchinsky
I drove so many wonderful cars this year, even I can't quite believe that I'm picking this delightfully half-assed brute. But I am. Because the Niva made a lasting impression on me, for two big reasons.
First, it's like the Schrödinger's Cat of cars—it's Shrödinger's Car. It's simultaneously the shoddiest fuck you to the notion of quality ever, and at the same time it's one of the most rugged, capable vehicles I'd ever driven. Like that famous boxed cat, it's the act of observation or interaction that decides everything: look closely or try to see what's under a piece of ill-fitting cardboard trim, and you'll be rewarded with a facefull of rust or a handful of broken wires.
But point that same car onto a road so icy you can't even walk on it, and you'll be amazed how confidently it goes, no matter what.
Second, there's a quality this car has that I really love, and it's very hard to really explain. It's sort of like the idea of coziness, I suppose. Inside that car, out in the cold nowhere of the long highway to Reykjavik, it felt like such an oddly comforting oasis. It wasn't because of the quality of the interior — it was crap — but sort of because of the lack of quality. I've felt the same thing in work trucks in bad weather.
Those barest sops to comfort, the molded plastic, the vinyl upholstery, the half-assed headliner — they all mean something more because of how humble they are.
I'm not even sure what I mean by this, but I feel it. - Jason Torchinsky
---
1965 Volkswagen Fridolin (ex-commercial vehicle)
Photo Credit: Jason Torchinsky
This one was easy. I adore the Fridolin. It's one of those few cars that seems to have been designed by ticking off items on my internal checklist of car fetishes: rear engine, air cooled, utilitarian character, front trunk, sliding doors, surprisingly good use of space.
Are you a fan of VW Types I, II, and III? Want a car that's a collage of all of them? That's the Fridolin. It's an adorable, useful Frankenstein that's surprisingly fun to drive.
The one I drove was owned by Volkswagen Classic, and had an engine made by some magical old man who can somehow make a stock-looking 80HP single-carb VW engine. I'm not sure how he does it, but it's one of the best air-cooled VW driving experiences I've had.
That tall, glassy little vanlet was light and agile and way quicker than it had any right to be. The exhaust must include massive amounts of seratonin or something, because it's impossible to be in or near that car and not feel great.
I'll have a full review coming soon. It's fantastic. - Jason Torchinsky

---
Photo Credit: Honda
The new Africa Twin is the first bike to put the "adventure" first, and is far and away the most capable in the segment off road. It does so while also being the first bike to ever include an automatic transmission for dirt use, a pairing that I found actually makes you far faster, safer, and more fun. - Sean MacDonald
---
Photo Credit: Fabian Lagunas of CaliPhotography
The R1 paired superbike power with an electronics package that allowed even the normal rider to feel like a superhero. It owns that bikes don't need more horsepower, but more control, and brings that in spades.- Sean MacDonald

---
Photo Credit: Freddy Hernandez
While this drive wasn't my first Porsche 911 experience, it was my first time in a 911 that had any sort of forced induction, and now I'm wondering why anyone would choose anything else. This 997 Turbo S, despite its prohibitive nearly six figure price tag (still!), is perfect for anyone with a pulse and an automotive itch. The PDK transmission shifts with purpose, it doesn't have enormous blind spots, and you can park the damn thing anywhere. It'll obliterate a Ferrari from a dig and you will never be able drive it to its limits. No, not even you. - Freddy Hernandez
---
Photo Credit: Freddy Hernandez
When I first asked to drive Matt Farah's "million mile Lexus" across the country, I didn't really understand what that would entail. Thankfully, although I brought a spare tool kit, this Lexus never missed a beat. It was just the right sort of comfortable for 10+ hour stints through the corner-less and tunnel-like I-80.
After a scant 4,500 miles with the car and armed with the knowledge that other journalists are enjoying the car as we speak, it shows beyond any shadow of doubt that Lexus overbuilt their flagship. The jury's out on what happens to the car when it reaches one million miles on the odometer, but I'm itching to be the one who gets it there. Fingers crossed. - Freddy Hernandez
---
Photo Credit: Mike Roselli for the Classic Car Club Manhattan
Say what you want about the lack of a wagon or the lower-quality interior. It all just works for me. I know I can't have the FA motor in the STI in America just yet and that the FAs use a twin-scroll turbo setup which doesn't play well with unequal-length headers, but for now, I would happily make do with the well-aged EJ motor.
When I'm driving an STI, I feel like there's nothing I can't do, no road I can't go down, no track I can't demolish. Maybe that's the problem. Maybe that's why I shouldn't own an STI. I'd probably kill myself. - Aaron Brown
---
Photo Credit: Classic Car Club Manhattan
The Cayman GT4 feels like it has one of those shopping cart caster wheels placed right underneath the middle of the car. I don't know how they did it, but the car just turns from underneath you. Everything feels direct, everything feels right.
The power from the 3.8-liter motor isn't overwhelming, but its sound is enchanting. Its transmission and the short shift-throws that accompany it are sublime. I need more of this in my life. The Cayman GT4 is all I could ever want in a rear-wheel drive sports car. - Aaron Brown
---
Top Photo Credit: Dave Burnett/PUPPYKNUCKLES
Contact the author at raphael@jalopnik.com.