General Motors and the U.S. Army's Tank Automotive Research, Development and Engineering Center are cooking up a small military truck concept based on the Chevy Colorado that uses hydrogen fuel cell and electric power to get around and serve as a mobile generator.
TARDEC and GM have apparently been collaborating since 2015, with the military experimenting with "consumer"-spec automotive technology and giving GM feedback on "non-standard fuel cell technology applications."
"Hydrogen fuel cells as a power source have the potential to bring to the force incredibly valuable capabilities," said TARDEC Director Paul Rogers in a statement. "We expect the vehicle to be quiet in operation and ready to provide electricity generation for needs away from the vehicle."
On the consumer side, Charlie Freese, executive director of GM's Global Fuel Cell Activities, added that the company is trying to produce a "commercial fuel cell system" by 2020.
Sounds like the Army is hoping fuel cell power will give at least some of its vehicles "quieter mobility, exportable power generation, low-end torque and water generation."
G/O Media may get a commission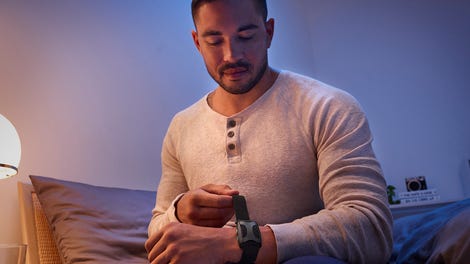 Of course hydrogen power would add complexity to the military's current field-fueling infrastructure, but they might have an easier time centralizing production and shipping product to where it's needed than Nikola Motors would have building 50 hydrogen stations around the U.S. in the next three years.
So far the only "details" that have been released about TARDEC's Colorado-based concept are the fact that it exists, will run on hydrogen-electric power, and that shadowy photo you see above.
The truck looks very PlayStation with those searing slit headlights and LED bar. Not that I would put a ton of stock in the image, it looks like GM took an old press photo of a Hummer H3T and heavily altered it to make this render.
(It is the same picture, right?) Man, that H3T was sweet.
If this image is indicative of the actual design, it would seem that this Colorado-based vehicle is not as heavily armored or "combat-ready" as something like an MRAP, but rather a pure showcase for the propulsion tech.
That said, the Army has been experimenting with lightweight, more mobile ground vehicles like the MRZR. Perhaps a Colorado-based unit could serve in support roles or areas it's less likely to be engaged in combat.
I'm still intrigued. And already hoping somebody will make a mould of the design to bolt on to your civilian-spec Colorado. More significantly, this could be a first significant step toward hydrogen-powered pickup trucks.

The TARDEC concept is slated to be revealed in October in Washington, D.C.