I was gone most of last week because I was unable to work for medical reasons, as I was suffering from a prolonged, full-body freakout of joy caused by being surrounded by so many air-cooled Volkswagens that my limbic system over limbic'd or whatever it does. All those VWs were part of the Airhead Treffen, a 1700-mile drive down the West Coast from Canada to Mexico. It was amazing, and if you'll sit still, I'd like to share some of what I saw with you.
There will be lots of video content about the Treffen coming as soon as we can go through all the footage and edit it. I drove a '64 Ghia convertible and a '67 21-window Bus for large chunks, and we'll have video of that, too. For now, though, I just want to show you some of the incredible VWs that showed up.
It's worth keeping in mind when you look at these cars that many of them drove huge distances not just on the Treffen itself, but just to get to the start of the drive in Washington state. There were cars from Idaho and Alaska and Massachusetts, and many of them, especially the Type 2 buses and vans, had been homes to these people as well as their vehicle for the trip.
Most car shows don't show off vehicles that the owners have been living in for weeks; I consider that a big plus for events like this, and one day I'd love to take a Pebble Beach concurs judge to one of these to see how they react to judging a car that's full of dirty laundry and unwashed cereal bowls.
G/O Media may get a commission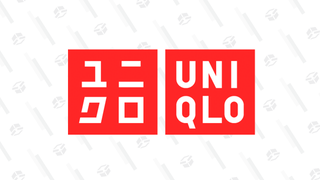 Year-round basics
Uniqlo Summer Sale
Okay. Let's see some air-cooled Volkswagens. There were so many good ones, I had to distill this list a bit, but there's still plenty.
Starting with the stop in Monterey, one of the first cars I saw was this immaculate Type 3 Notchback. We never got Notchbacks here in America, which is a shame, since they're quite handsome, almost in a British way. Like all Type 3s, there's a trunk front and rear, and if you look carefully you'll spot the cool red/white parking lights on the front fender that I geeked out about.
Look, I even took a picture of just the light. I have problems.
The first of many double-cab Type 2 pickups I saw. I'm not sure I'd ever seen this many, ever. This slammed one was very nicely finished.
This was a lovely old bus, but I'm including this picture more for the leather bra it has: it mimics the color and design of the actual front pretty perfectly. It's like if you got a wig styled exactly like your hair to wear over your own hair, perhaps to protect your hair from bugs and rocks at near-highway speeds.
This rat-rodded oval-window Beetle has what may be the only rear wing I've ever seen designed to fit the contours of the oval rear window of a pre-'58 Beetle.
There were so many buses at this event, it's hard to pick standouts. This two-tone green 21-window one was pretty incredible, though.
Of course, there were Things around, too. This one had some clever application of bedliner around the lower part of the body, and some great no-bullshit rubber block bumper guards that are so damn practical and functional it aroused the rationality-erogenous part of my brain.
This good boy rode the whole way in the back of this '63 convertible Beetle. What a good boy!
One of the Beetles had these incredible rare Italian-market-only front indicators. You can tell them by the little triangle of amber in the otherwise clear lens; Italy mandated clear front indicators, with amber lights at the sides, so this was the result. It's deep cut details like these that I really love.
This was a 1970 Beetle that was dressed up to look a lot like these odd Steyr 55-based Volkswagen hybrids that appeared after WWII. I'm not exactly sure that's what the owner was going for, but that's how it felt to me.
Look at this stunning Bus! This one is part of Volkswagen's heritage collection, and they let me drive the crap out of it. It's absolutely hilarious and glorious to drive. We'll have a full video about it soon!
See this amazing Ghia? It's got a little secret. Note the bold racing stripes on the car. Now look at this:
The owner not only continued the stripes down onto the dashboard, but all the way onto the shift knob. That's a wonderful and unexpected detail, and gives a good idea how invested and focused these owners are on their cars.
This rugged old brute ran the Gambler 500, and it looks like it.
Just a nice impromptu group shot.
For some reason, Volkswagen always felt it was an unnecessary, perhaps even decadent extravagance to have two separate turn indicator lights in the dashboard. One is fine; you know what direction you're going, right? Why should the light insult your intelligence? On buses, though, they sort of tease you: it looks like two separate lights, but it's really still just one, both illuminated by the same blinky bulb.
Look how tidy the interior of this mid-'70s camper is! It feels like somewhere between a church basement rec-room and the backdrop of some porno your dad watched in college.
I don't know if these pretzel-like bus brush guards have a specific name, but I love how complicated and intricate they feel. It feels like a bus-face gazebo.
I almost appreication-soiled my pants when I saw this absolutely pristine Type 34 Karman-Ghia. These were always very rare, and seeing one in this shape is a rare, special gift.

I love these goofball, real-world cartoon shorty Buses, and this has to be one of the nicest ones I've seen. It always took me by surprise when I'd see the front or rear and think it was a normal Bus, and then it'd turn and 50% of it would be missing. This thing is fun. I'm hoping to drive it for this season's Jason Drives.
This heavily modified Westfalia was interesting; it had a lot of very modern touches, like those headlights with the indicator in that outer ring, the wheels, and the blacked-out chrome. The inside had upholstery in a plaid with the yellow, blue, and black repeated. A very tidy camper with a really tight, unique look.
Two fantastic cars: a much rougher but still very cool Type 3 Ghia, and a Vanagon-era panel van with the 4x4 Synchro system that the owner off-roads everywhere. It had a water-cooled inline 4 VW/Audi engine, and I saw it hooning like a madman in the ocean, sending up huge rooster tails of ocean water.
A nice, tidy '71 bay-window Bus.
This double-cab was one of the most immaculate restorations I've ever seen. If I ever need a kidney removed or something, I may request for the procedure to be done in the bed of this truck, because I want to be sure it's in as clean an environment as possible.
Why settle for just having a little badge in the center of your steering wheel, when your whole steering wheel can be the badge?
The color, the canvas top, the drop-down sides, the wood slats, the everything, everything, everything.
This is easily the most complicated and busy VW dashboard I've ever seen.
That same car also had a very nicely integrated third brake lamp, if you're into that sort of thing.
Holy crap! A real Meyers Manx! After seeing so many knockoffs, it's especially nice to see the real thing.
I loved this aftermarket-converted camper bus. It's roomier than a conventional bus camper, likely at the expense of speed/economy/everything, but it's still pretty great. The inside was charming as hell:
The mural, the grey-washed wood, the carefully-selected plates and sheets—just great. Also:
Hey, pooch. Nice camper you got there.
What's the point of indicating a turn if you're not doing it with an illuminated memento mori?
This had to be the most period-accessoried Beetle I've ever seen. I'll have something more specific about this one soon!
These one-wheel trailers show up at VW events every now and then, and they're a fascinating period accessory. I wonder if the one wheel makes them easier to maneuver? Also, this Type 3 Fastback had this in the back seat:
Gaaah, why? Why do people do things like this?
These things are like the Swiss Army Knives of motor vehicles. They can do everything: on road, off-road, seat five, have a trunk, a truck bed, a flat bed, they're amazing.
This immaculate Type 3 still had the window sticker:
Maybe it's a reprint, but it sure seems to match the car. $2,461!
Holy hell, this Notchback. It makes me ache. Look at the interior:
See? Now you ache, too.
If you've always wanted to go offroading in a Baja Beetle but a childhood promise to always be with your three friends and their tuba seemed to make that dream impossible, then boy, do I have the vehicle for you.
Look at this bus. The design concept and attention to detail are incredible. Here's the inside:
So much quilting. So much wood. So much shine. I'm dizzy.
I'm told there's still people out there not buying cars with full-width dashboard murals. What the hell is wrong with people? Don't settle! You deserve your dashboard mural!
A nice look at Beeticular evolution, from 1960 to the Super Beetle.
THIS THING. This Type 3 Squareback, right here, this Baja-style Squareback is the automotive manifestation of every single time in your life that you've felt like a badass.
It's everything that can go right in the world, all there in a rear-engined station wagon.
1968 and later Beetles don't tend to get the same love as the '67 and below ones, but seeing this lovely, perfect little '68 made me remember that they have a certain clean charm of their own.
I saw a couple late Vanagons with these panels to give them mean faces. Who do these people think they're fooling?
This home-built aluminum space-habitat-like camper on the bed of a single-cab Type 2 pickup was really amazing. It has the feel of the lunar lander, all sharp edges and origami folds. I really like the huge air-intake scoop. I wish I could see the inside, but at least I got an idea of the vehicle's purpose from this sticker:
That makes sense.
It's interesting to see a Type 2 truck all open and folded down like this to get a sense of just how much of the vehicle is open volume.
A Fridolin! There's hardly any of these period, let alone in America, so this is a huge treat.
This was an amazing event to see, and we'll have lots of video content about it soon, so please, stay tuned!