For years now I've held some vague dreams about buying a light, old Japanese car and building it out to look tough and drive hard. Something meant to be rough.
But more and more I've been noticing not just builds of old Japanese cars, but proper restorations, the kind that you would see done on, I don't know, a 1930s Chevrolet or a 1960s Mustang.
I was just watching as friend of Jalopnik Eric and ProgressionD finished up the mechanical side of his new AE86 project. His last Hachi got rolled at a ClubLoose drift event, and it has been a long road to getting a new car working. He bought a clean car out of California and fully rebuilt it, with the little Brooklyn shop going over all sorts of issues in wiring and timing and every little thing that seems so simple but draws things out.
What was interesting is that Eric says he wants the car for road trips. His suspension is comfortable, not race track stiff. He tore out the car's original sound deadening, but put new sound deadening in. The car is meant to be comfortable. It's supposed to be nice.
G/O Media may get a commission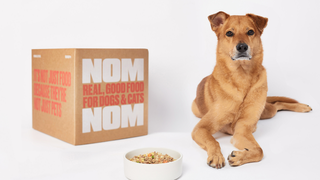 It's a funny thought for a car that is, at its heart, a Corolla. It's always meant to be of the people. Simple. Unpretentious.
But it's no surprise that even a 1980s Corolla, a car that many have lovingly called a shitbox, is getting a full restoration. These cars are nostalgic now in the way that Mustangs were for a past generation. The lengths that people will go to for a Corolla are understandable.
A good example of how far people will take this is the Juicebox in Ireland. The "Twin Cam" as it's known over there is a cultural icon for a generation of car enthusiasts. These cars were rally icons of the 1980s and on over there, and the perpetual troublemakers of late night car meets. AE86s would be the cars doing donuts in the midst of everything.
So it's somewhat less surprising that Juicebox's new AE86, bought out of a field with a swapped-in supercharged engine, is getting a deeper-than-the-shell restoration. The body itself is getting cut up with every spot of rust even inside the body getting replaced. This is not the sort of thing you're used to see getting done to a $4,000 car from the '80s.
But such is the power of nostalgia, and the moment for this retro resto wave is now. It was only a matter of time.